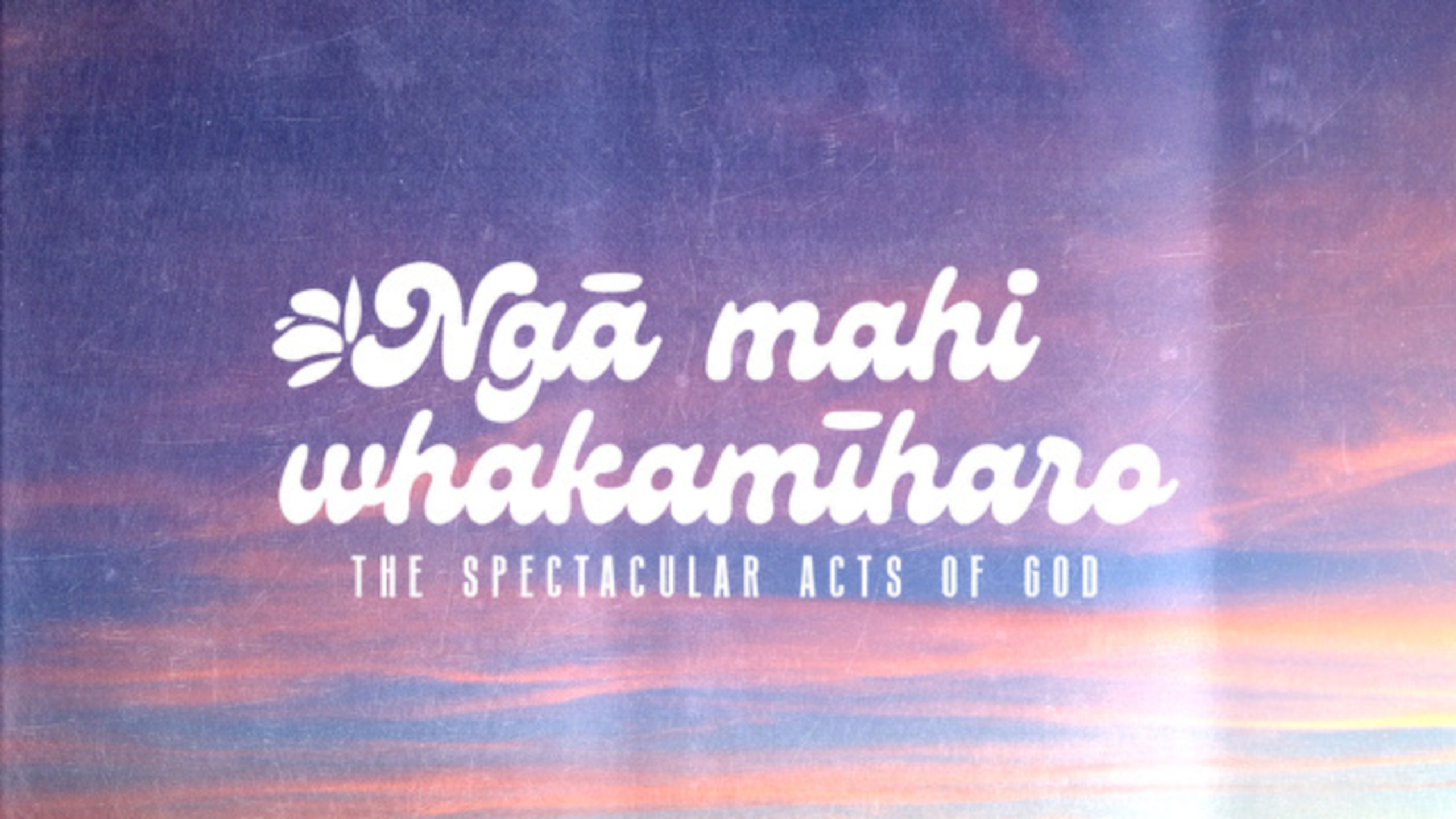 Who will represent your church at our Hui this year? 3-5 November, Bethlehem Baptist Church. Click here for the Hui 2022 website: hui.baptist.nz
What even is the Baptist national Hui?! Is it just for pastors and old people?
This is something special
Our annual national Hui used to be called 'Assembly' coming from the commitment that all local Baptist churches around the motu desire to 'assemble' together as part of their covenant with each other that forms our collection of churches – we have always 'assembled' or been together each year to express our unity together, and affirm our identity as the Baptist 'tribe' of Christians in Aotearoa New Zealand.
This assembling together of representatives from each local church, regional associations, and groups such as our college and mission agency, becomes the most tangible reality and focus of our covenant relationship together that is the Baptist Union of New Zealand – the now 40,000 people within 250 unified faith communities being represented together once a year. This is something special!
In the early 2000s our Assembly became known as 'The Gathering'. In 2014 The Gathering was held at Waitangi which became a significant marker in our bicultural journey. With increasing partnership and understanding, tikanga Māori (values and practices of the Māori way) are shaping the way we do things together. The name was changed to the word 'Hui' meaning: gathering, meeting, assembly.
What happens?
This time together each year includes celebration, inspiration, reflection and deliberation. It is the place where churches are directly represented through their delegates, alongside many pastors and members of the various parts of our movement of faith communities.
Our Hui together becomes the voice of the churches, associations, college, mission agency and boards all together. We can respond to issues effecting the churches, together seeking to discern the mind of Christ.
We express our ongoing commitment to, and desire to learn from, the activity of God in mission across the world through NZBMS, and we commission and pray for God's blessing on those who undertake various roles on our behalf.
We worship together, celebrate and give thanks for what God has achieved through the life and work of the churches and faith communities, and we are open to God's prophetic word to us through our togetherness.
We also have an election and vote for people to take on various leadership and governance roles within the union of churches, such as the Assembly Council (still named after the old 'Assembly' click here to find out who they are...), they work for our churches between the annual Hui (Nominations close on Friday 9 September).
There are formalities as well as the opposite of formalities. Old friends reunite and new friendships are formed. And afterwards the representatives from churches and other parts of our union take something of their experience of Hui back to their local faith contexts connecting everyone with what took place.
The theme this year: Ngā mahi whakamīharo: The spectacular acts of God
Based on 1 Peter 2.9 "For you are a chosen people, a royal priesthood, a holy nation, God's special possession, that you may declare the spectacular acts of God…"
In anticipation of Hui this year, Charles Hewlett, our National Leader, and Alan Jamieson, General Director of NZBMS say this:
We are so looking forward to our body of believers across Aotearoa coming together, in awe, wonder and admiration of our spectacular faith – our spectacular Saviour, calling, church, and future, unleashing God's spectacular power in our movement!


With plenty of listening to Gods Word, inspirational teaching, worship and prayer, conversations together and discerning the mind of Christ, celebrating Baptist creativity and just hanging out, it's going to be an amazing time together!


We believe that the Holy Spirit is alive, active and ready to work in and through the Baptist Churches of Aotearoa New Zealand. We believe in the power of the Gospel of Jesus to bring renewal to the people and places of which we serve. We believe that when our faith communities thrive, when we have robust leaders, when we are growing disciples and when our resources are healthy, then we will see effective mission flow. We long for every church to know their people and place globally. A people and place where you can learn and give in mutual gospel renewal.


We can't wait to be together!
Each local church has a set number of 'voting delegates', but there is no limit to the number of people any church can bring along as we assemble together in this special way.
Registration opened this week, early bird pricing is available until 7 October, final registrations close 21 October.
To see what's happening, the full programme, the line-up of speakers and activities, and how much it costs, check out the Hui website here: hui.baptist.nz
If you have questions feel free to contact the Hui Manager at the Baptist Support Centre, Kathryn Heslop [email protected]