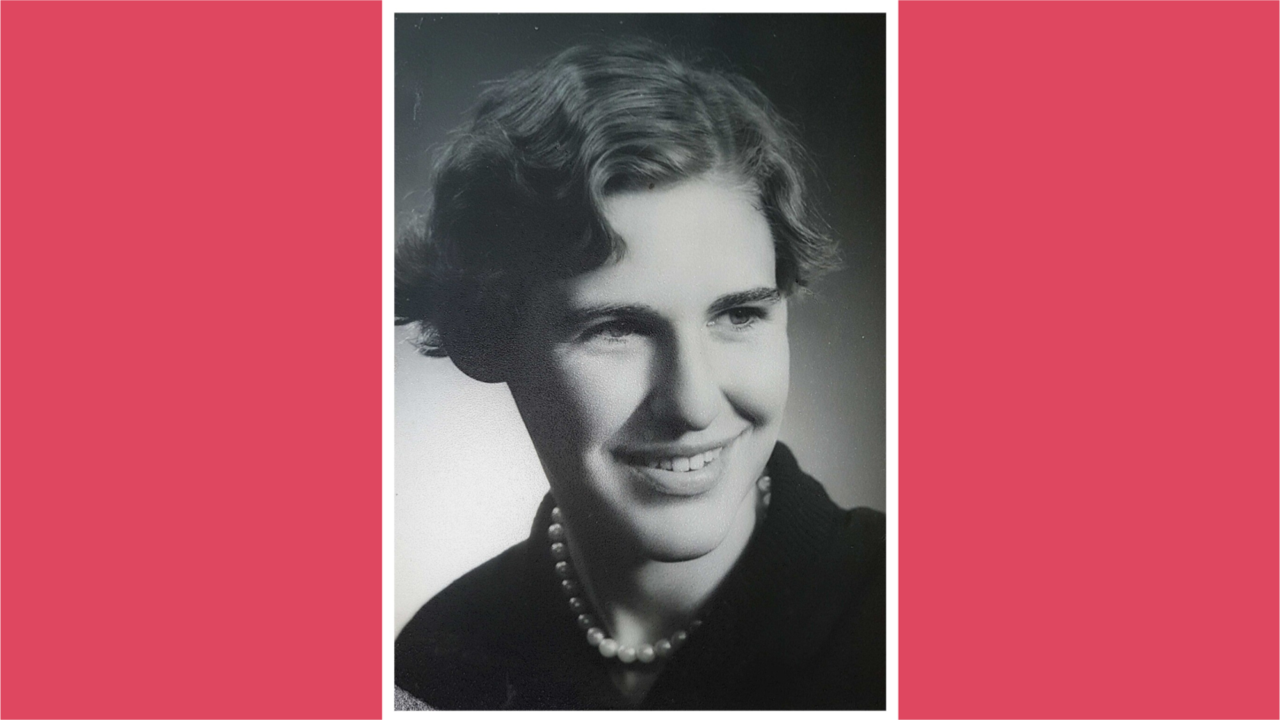 A missionary in Maharashtra, India, Muriel was weakened by polio contracted in her first years overseas. Nevertheless she stayed on the field working on building up Indian Christians for 30 years before coming back to service in NZ.
Background
Muriel's grandfather, who started a Sunday School in Gisborne that eventually became the Te Hapara Baptist Church, knelt at the table twice daily to pray for his children and grandchildren. It was a heritage Muriel valued. The youngest of four children, Muriel was only a baby when brother Frank, aged seven, contracted osteomyelitis, to which was added poliomyelitis; he needed immense levels of care. The other three children could have felt side-lined by his needs, but this did not happen.
Muriel's conviction as a Christian was something she made her own, from a child and through her teen years. She received baptism at 13, but perhaps took a more significant step at 15: 'One morning, riding my bicycle to school, it seemed I had too many things crowding in on me, and the burden of being a Christian was yet another on the pile. "I'll put God out of my life for a week," I said. That did not last the week out. I realised God was there and had a claim on my life.'
When the family moved to Tauranga, Muriel felt encouraged in the Central Baptist Church. She was a talented teenager, good at athletics, enjoying violin and youth orchestra, but she decided to put most effort into serving God. This was something she never regretted. It was formative for her, and her commitment was reinforced by the church's frequent visiting missionaries, and by reading missionary biographies.
She took work as a clerk and got on well with the other workers but had heard the call of God for other work. So when her church supported her application to the Bible Training Institute (later called BCNZ and Laidlaw) and to sponsor her there, she headed off to Auckland.
Bible Training Institute
It troubled her initially that, unlike many of the others, she had not studied at university or trained as a nurse or teacher. But she felt emboldened by John Deane, the principal when he told her: 'Get out on the mission field! Don't make a big thing of doing advanced studies and getting further degrees. If you're ready to go, get going now.' Mrs England, a teacher there, named the difficulties of the mission field. 'The five main ways you will be tested are on the issues of marriage, finances, relationships with other missionaries, health, and family.' Nevertheless, Muriel's determination to become a missionary grew.
Influenced by the example of Rose Barton, a BTI graduate who had already joined the Poona and Indian Village Mission (PIVM, which later joined to ICF and then merged into SIM) after working among Indian folk around Pukekohe, Muriel decided to apply to the same mission — not realising that another student, Ron Larsen, was headed in the same direction. "Why this interest in India?" asked the Rev. Frank England, BTI deputy principal. He urged Muriel to make sure this was a call from God.
So during the August vacation which followed, Muriel took a Bible and notepaper and drove her motor scooter to some hills near Tauranga to look across the sea and talk to God. She meditated: 'My steps have held fast to your paths; my feet have not slipped. I call upon you, for you will answer me, O God; Incline your ear to me, hear my words' (Psalm 17:5-6). Yes, she knew God wanted her to apply to India, and yes, it was not just because of her interest in Ron!
India
Muriel left for India on the Himalaya via Australia, alighted in Bombay (Mumbai) and travelled up the Western Ghat mountains to Poona to the mission headquarters where Ron met her and bought her an engagement ring. Shortly after, Muriel travelled by bus to Mahableshwar to study Marathi language for some months. Often at outreaches or church Muriel played the violin, Ron the piano accordion and another Kiwi played a clarinet. Music for Jesus was a delight.
While at Mahableshwar Muriel developed a serious case of diarrhoea and vomiting, rescued by the medication of a Canadian doctor – the last dose he had. While sick, she had the frightening experience of seeing evil come into the room: dark, heavy, and moving towards her. She scarcely gained the energy to call on Jesus, but felt the evil presence disappeared. Muriel was enormously thankful, relieved, and bolstered in faith to feel Jesus was real. By morning she was improving and stayed well.
Study of Marathi continued for a while at Pandharpur, then further north at Barsi, but here, in August 1962, disaster struck. Muriel was suddenly extremely weak and in pain, could not stand and sweated profusely. Mission friends got her to a hospital in Poona where polio was immediately diagnosed. Muriel was flown home (costs covered by generous gifts from fellow missionaries and New Zealand friends). Her family were extremely upset having been through polio once already, knowing what difficulties and dangers lay ahead.
Muriel could have died but for one earlier polio vaccination and praying friends. Treated in Auckland Hospital, Tauranga, and Wanganui, she would nevertheless still be permanently marked by the ravages of polio. The physiotherapy was agony; but she persevered past the wheelchair, past the crutches, and on to walking unaided, eventually pronounced fit to return to India!
Ron and Muriel married in Pandharpur in January 1964, joined by fellow missionaries and many Christians of the town. The rice banquet was goat palao followed by iced wedding cake brought from New Zealand. The young couple set up home in Lonand, site of earlier mission work — though few people had ever come to Jesus in that town over many years. They were isolated, low on money, still learning the ropes, and yet receiving minimal supervision. However, they had the help of an Indian evangelist and domestic servants, and their language ability steadily improved. Daughter Sharon was born during this difficult time.
The next posting, in 1967, was to Bhor a small industrial town 50 km south of Poona city. That too was hard work—a bleak little bungalow, the only water hauled by oxcart from a dirty river, minimal electricity, and with an earth and cow-dung floor. Muriel boiled all drinking water 20 minutes on a kerosene primus. Naomi was born during that year. The business of living took much of their time and care of the children took a lot of energy and imagination.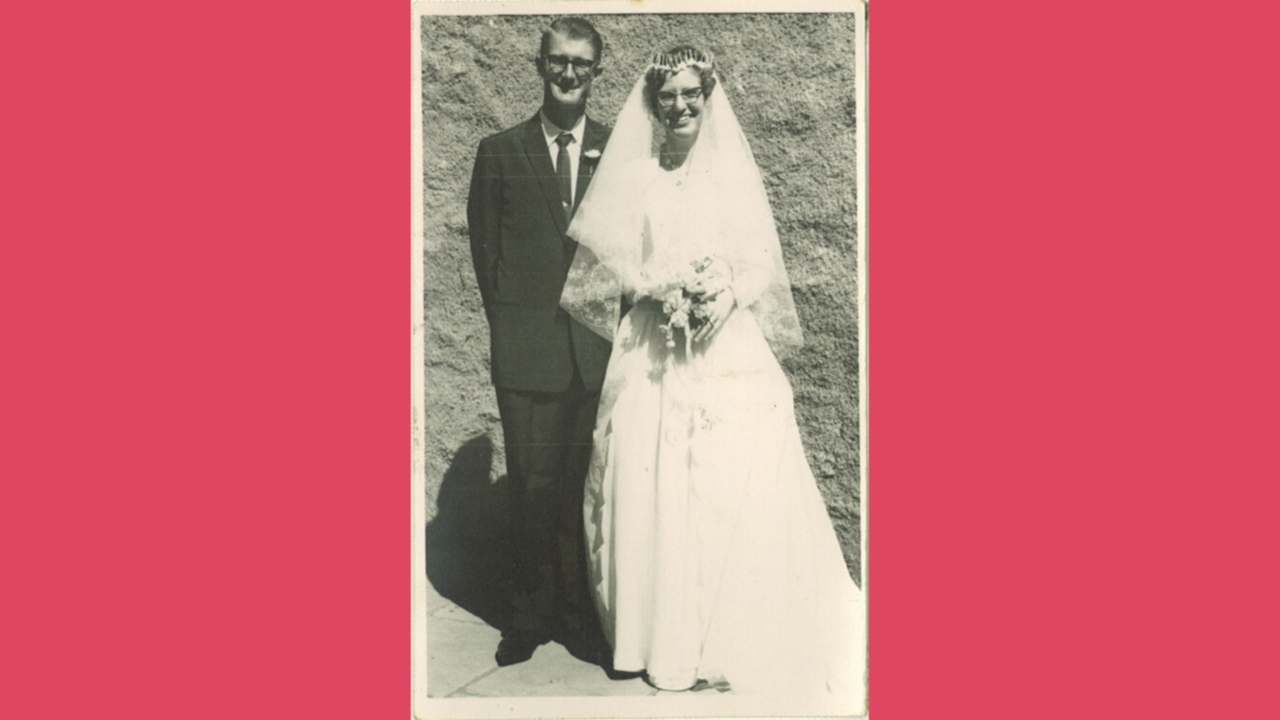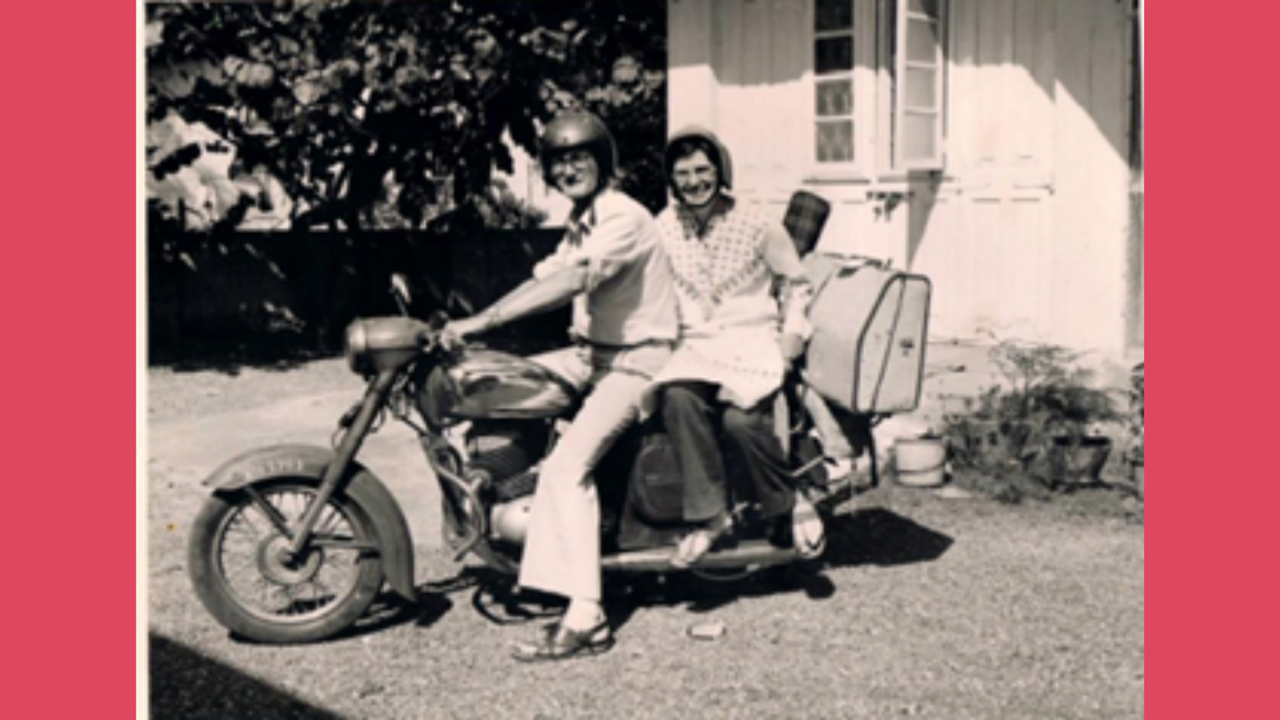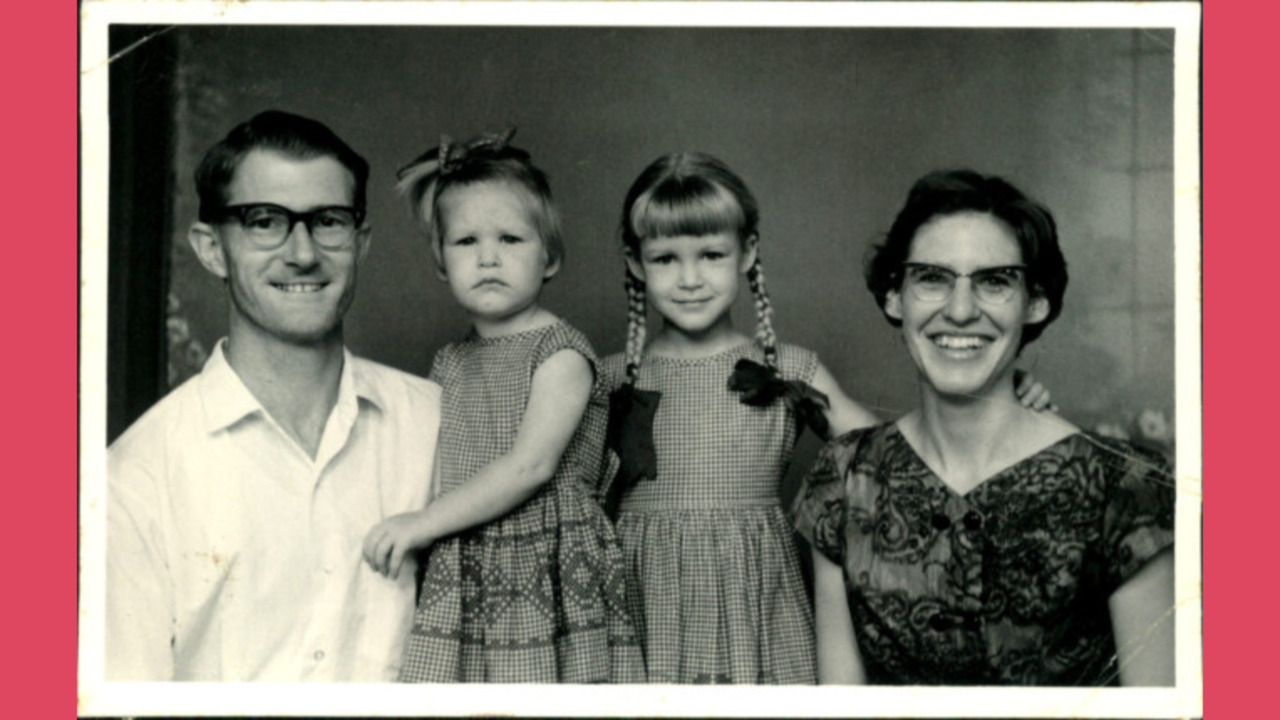 The family moved to Nasrapur, to the former mission headquarters, and, in time, the two girls boarded at Hebron School in South India, two days of train journey away. That was hard for both parents and girls.
During the 1970s a new opportunity arose for Muriel with beginner Bible correspondence courses advertised on missionary radio beamed in from overseas and followed up from the base in Nasrapur and later from Poona (now named Pune). Postal bags bulged, and were handled by a staff of four, including a young local woman, a believer from a Hindu background. The office had to grow and move to Pune. It tested Muriel's faith to organise the shift for staff, staff quarters and equipment. Muriel enjoyed the work with the correspondence courses. But with the move to Pune, Muriel had to take on the task of hostess at the mission headquarters in Pune. This was not a natural fit for her. She wondered whether this was 'real' work for God.
But the earlier village years were a remarkable cultural preparation for her next challenge—facilitating theological training. Among urban educated Christians she and Ron now had the authenticity of practical, rural Indian experience. Muriel felt burdened to upskill a new generation of Indian Christians. When a New Zealander in Bangalore, Ian McCleary, developed materials for The Association for Theological Education by Extension, TAFTEE, Muriel and others arranged translation for four Marathi-language books at certificate-level on the Life of Christ, based on St Matthew's Gospel. Muriel elaborates:
I then went out, chased all over the city, and got quotes from several printers. The printer having been chosen, the task became interesting, time-consuming, exhausting, and occasionally frustrating, as I went into the inner city by rickshaw carrying precious papers, and then made inquiry to locate the boss. Sometimes this involved climbing up rickety steps onto narrow boardwalks above the printing machines in order to track the boss down as he sat in a small back room somewhere. Giving or receiving the work I then had to call back, not just once but several times, to wait, to get proofs, or sometimes to come away empty-handed! Those were still the days when we had no telephone.
Ron and Muriel taught the TAFTEE course for several times to Marathi speakers and found students enjoyed the programmed method and the discussions. That showed its value. Muriel served on the all-Maharashtra TAFTEE committee. Additionally, Muriel and Ron were giving their support to local churches with groups and camps — Pune New Life Centre, and later the Disciples Community Church.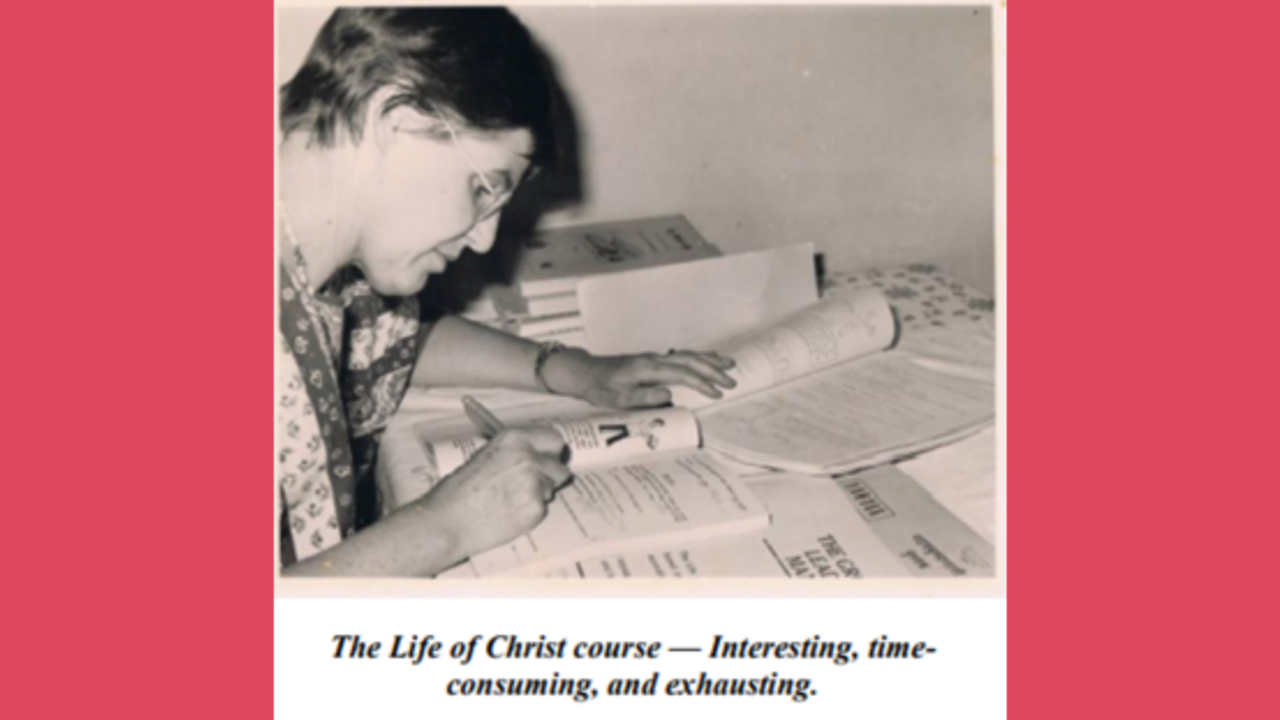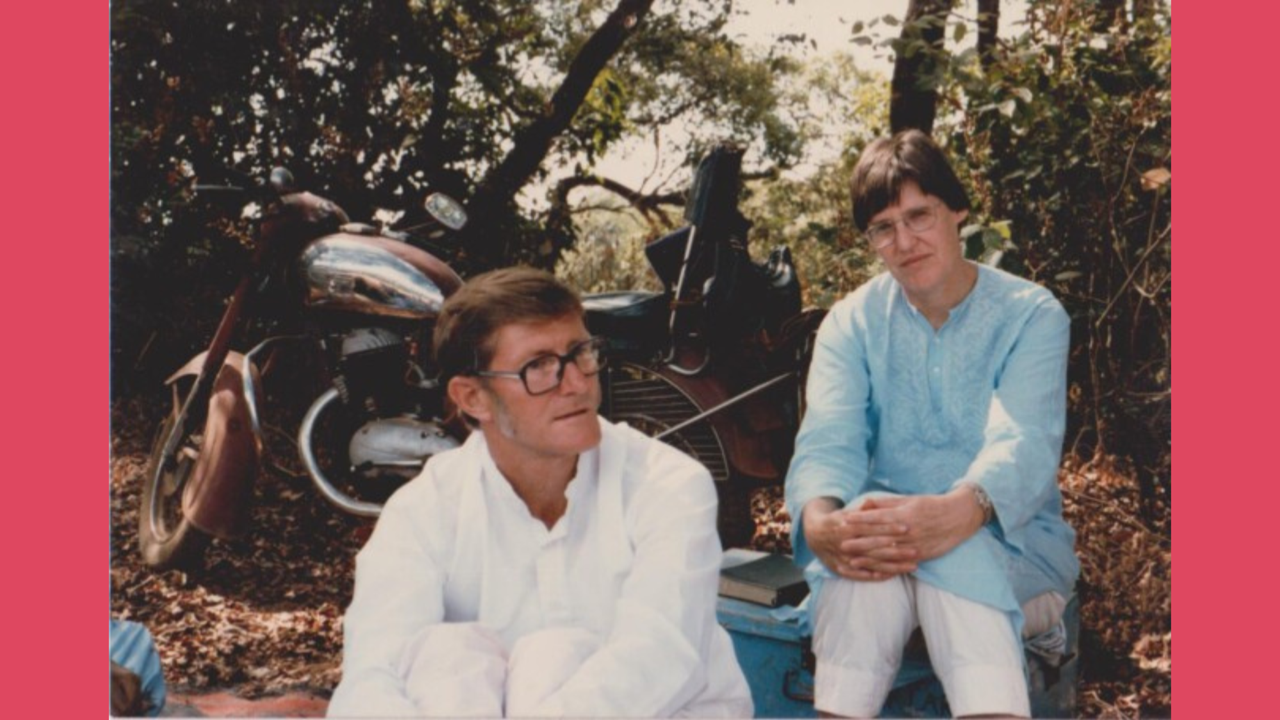 Meanwhile, Muriel was becoming more and more debilitated with the effects of polio and other intermittent health issues. She told a story of boarding a bus in Tamil Nadu when a 'helpful' young man (not a speaker of Marathi) tried to pull her up and in. She couldn't explain she needed her hand to first pull her leg up the step. Stranded on one knee and blocking the steps, she wept her frustration. Indeed, during the 1970s and 1980s while Muriel worked hard and often grew very tired, she did not know the tiredness was more than what others would feel, and that extreme tiredness was an early symptom of the post-polio syndrome that would hit her so hard later.
Another need disturbed Muriel's thinking. Students were doing the elementary correspondence courses, but then what? Who would disciple them? She wrote to many Christian agencies around the large state of Maharashtra and finally met with younger Indians Leena Williams and her husband Chris. In a strategic breakthrough they joined emerging leaders and founded 'Love Maharashtra Outreach', LMO. Muriel's part was prayer, letter-writing, contacting churches, helping with camps and governance on the LMO board.
The outreach was facilitated when another organisation, Operation Mobilisation (OM) supplied a huge van and a team of young men, to blanket the state with Bible portions and other literature. Subsequently, Love Maharashtra was set up as a legally registered society, and at Muriel's suggestion they kept the same LMO name.
A further need Muriel spotted concerned the young women. Families and society gave no pre-marital sex education, personal hygiene coaching or anything else about sexual aspects of anatomy and physiology of the human body. Girls were vulnerable, and brides at times were traumatised. Muriel and Leena Williams first taught sex and hygiene education at camps, and then Muriel wrote and published a booklet in English and Marathi, 'A Talk to Teenage Girls', which covering the basics.
Over time, it became clear to Muriel and Ron that their time in India was complete.
New Zealand
They returned to New Zealand in 1989 and Ron eventually became the pastor of Grey Lynn Baptist church. During this phase, Muriel dreamed of starting a Christian service towards young disabled people, where the young people themselves were able to take leadership, rather than just being consumers. She began the 'Young Disabled Club' under an umbrella organisation; this had success for a time before being merged with other services.
Muriel's health continued to head downhill; she was increasingly tied to a mobility scooter or wheelchair, and suffered complications from this as well as post-polio syndrome and the existing polio paralysation. Nevertheless, she kept a lively interest in people: in her local church community, in an Indian church fellowship, and in the new immigrants that kept turning up on her doorstep, acting as a mother and intercessor for many. She kept following up on prayer needs of women in India. She passed away on 23rd September 2013, and her memorial service was held at Avondale Baptist church.
Sources:
Muriel Larsen, Joy is the Flag: A Memoir of New Zealand and India, Auckland, 2013.
Muriel Larsen, Walking in his Ways, NZ Baptist, April, 1995.
Ron Larsen reviewed this article and added details, September 2021.