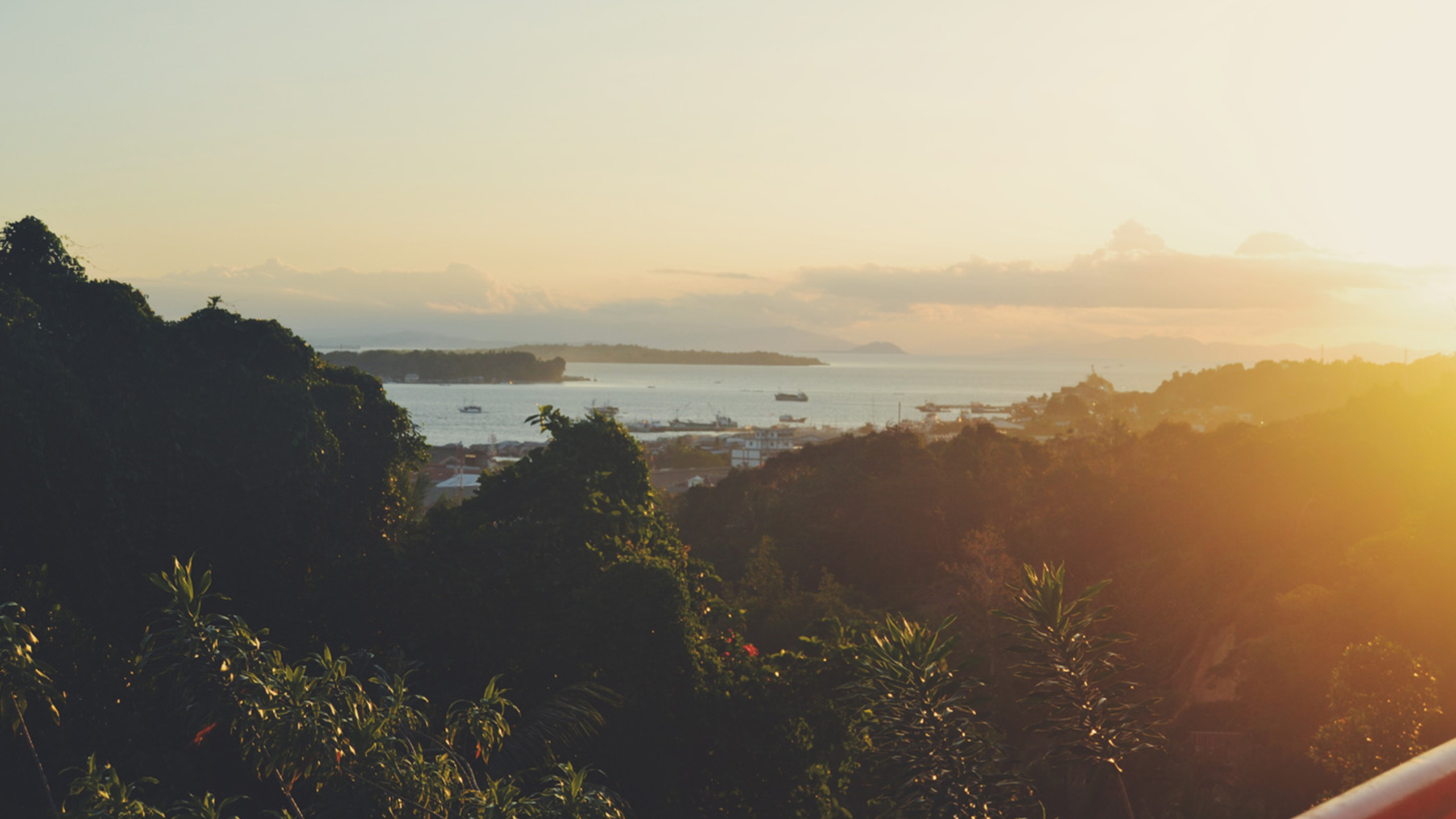 The Justice Initiative writes about a terrible example of injustice unfolding right on our country's backdoor, in West Papua, and explains what New Zealand Baptists are doing, and can do, to advocate for those affected.
"Injustice anywhere is a threat to justice everywhere," said Martin Luther King Jr, one of the 20th century's most famous Baptist pastors.1 More than just a pithy phrase to stir the hearts, it is a statement based in scriptural truth.
We worship a God of justice, and Christ reiterates many times in the Gospels our call to make this a priority for ourselves. This is seen clearly in Matthew 25:40, where Jesus says that when we respond to the needs of the oppressed we are actually responding to him.
The human rights advocacy organisation Amnesty International recently released a report documenting how Indonesian security forces in the Papuan region have killed at least 95 people in the past eight years.2 The report says 56 of these deaths were in non-political contexts, such as firing live rounds into worker protests, raids on villages, or the killing of a person with mental disabilities. It also claims none of these cases have been independently investigated.
Even the government of a developed nation such as New Zealand, which is only a few hours' flight away, seems to have done little to respond up till now. For the families of those killed, knowing that their pain and suffering will be largely ignored at home and abroad must be heart‑breaking. Sadly this is not just a recent phenomenon.
Rights activists estimate that, since Indonesia took power of West Papua in 1969, an estimated 500,000 Papuans have been killed as part of the ongoing conflict.3 In 2017 a banned petition, signed by 1.8 million West Papuan people and calling for an internationally supervised vote for independence, was presented to the United Nations. The petition was rejected.4
Our national response
The West Papuans' plight hasn't been lost on many in New Zealand, including those in our Baptist movement. In April this year, the Baptist Assembly Council approved a statement of affirmation regarding West Papua's independence.
The statement, which was brought about through the work of many people within our movement and through consultation with the Justice Initiative, can be read in full on the Baptist Churches of New Zealand website. An abbreviated version appears below. The statement
calls for recognition of the sovereignty of the indigenous peoples of Western Papua
supports all moves to uphold their human rights as set out in international declarations that Indonesia has signed
critiques Indonesia's handling of the region, given how many of West Papua's indigenous people have suffered innumerable injustices since 1969
calls the Baptist Churches of Aotearoa New Zealand to stand alongside the indigenous West Papuans for Indonesian authorities to protect basic human rights.
Rev Socrates Yoman, leader of the Baptist Alliance in West Papua, has made a number of trips to New Zealand to speak to those wishing to act in solidarity with those suffering.
Following on from this, David Moko, the Baptist Churches of New Zealand Kaihautū, Manatū Iriiri Māori, visited West Papua last year and has built close ties with the Baptist churches alongside other denominations in the region.
In many ways this is similar to how the churches of Antioch and Macedonia were motivated to help the church in Jerusalem during their time of suffering (as mentioned in 1 Corinthians 16:1-4; 2 Corinthians 8-9; Romans 15:25-32).
What else can we do?
For those of us just learning about this issue, where do we start? There are many instances of human rights abuses globally and it can seem daunting. The first step is to be informed and to allow ourselves to be moved. The more we know, the more we can act.
But can we do more and how? The statement that the Baptist Union has affirmed recommends some action points that can be carried out at a regional, local or individual level.
Rev Yoman has also suggested getting behind the West Papua Action Committee (WPAC), which is a group representing the majority of West Papuan indigenous people.
Other actions can include talking to the leaders in your community and those operating at a national and global level, like Members of Parliament or the staff at many of the large Christian aid organisations who attend our churches. The higher the consciousness there is for this issue, the greater chance there will be action.
There are several Facebook groups that hold public meetings, rallies and post further updates on what is happening in West Papua. You can start with searching 'Free West Papua Campaign' on Facebook or Google and take it from there.
If the internet isn't your thing, New Zealand human rights activist Marie Leadbetter recently wrote a book looking into New Zealand's lack of involvement in West Papua. It's called See No Evil: New Zealand's Betrayal of the People of West Papua. She recently wrote about it for the New Zealand online magazine The Spinoff.5
Though it is tempting to think small acts can't lead to big ground-breaking changes, consider this quote: "Each time a man stands up for an ideal, or acts to improve the lot of others, or strikes out against injustice, he sends forth a tiny ripple of hope, and crossing each other from a million different centers of energy and daring those ripples build a current which can sweep down the mightiest walls of oppression and resistance."
This is from a speech Robert F. Kennedy gave in 1966 at the University of Cape Town, South Africa, at the height of apartheid. At that time the thought of ending apartheid would have seemed virtually impossible but 52 years later apartheid has been dismantled—one small act at a time.
Story: The Justice Initiative
The Justice Initiative of the Baptist Churches of New Zealand is a collection of people from different regions, ethnicities and backgrounds. The group seeks to provide resources around various issues and to assist with insights when Baptist leadership is asked for a response. This group does not speak for the movement or seek to push a particular response, but instead aims to be a resource to serve and inspire.
---
Baptist Churches of Aotearoa/New Zealand: Affirmation of West Papua
Introduction
We the New Zealand Baptist Union as the whānau (family) of Baptist churches believe that the Gospel of Christ reconciles humanity in relationship with God, one another and the wider creation (i.e. land, sea, air, flora, fauna surrounding us) in fulfilment of humanity's original calling to image God through the ministry of faithful stewardship in creation (Genesis 1:26-28).
Because of this calling to faithful stewardship and participation in Christ's ministry of reconciliation, we have a role to acknowledge and support the special relationship that was created by God, between the indigenous peoples of West Papua and the natural environment they have inhabited, as mana whenua (sovereign nations) and kaitiaki (i.e. stewards of their natural environment), for many thousands of years prior to the Indonesian occupation.
The Indonesian military occupation has led to the well-documented violent deaths of over 500,000 West Papuan people and their dislocation from ancestral lands (see rationale statements*). This 'ethnic cleansing' has, in turn, led to the degradation of the natural environment as a result of mineral extraction and forestry operations that involve partnerships with multinational corporations (also discussed in rationale statements*).
Therefore, we the New Zealand Baptist Union, as followers of Jesus Christ and his ministry of justice, hold the expectation that the New Zealand Government will recognise the sovereignty of the Indigenous peoples of Western Papua and uphold their Human Rights as set out in international declarations it has signed. These include, for example, the United Nations' Declaration on Human Rights (1948) and the United Nations' Declaration on the Rights of Indigenous Peoples (2007).
Statement of affirmation
Given the content of the introduction above, the New Zealand Baptist Union has developed the following statement with the intention of encouraging the whānau of New Zealand Baptist churches, to actively lobby: (a) the New Zealand Government; (b) corporations with vested interests in West Papua; the Government of Indonesia; (c) other neighbouring Pacific nations; fellow Christians and; (d) the wider international community to recognise the sovereignty of the Indigenous peoples of Western Papua and uphold their Human Rights.
We the New Zealand Baptist Union, as a whānau of churches who are committed to the justice of God, express our deep concern at the historical record of Human Rights abuses that have occurred as a result of the Indonesian occupation of West Papua since 1962.
We the New Zealand Baptist Union, as a whānau of churches who believe in humanity's calling as stewards of creation, also declare our deep concern at the ongoing exploitation of natural resources that has followed the Indonesian occupation of West Papua.
We the New Zealand Baptist Union, as a whānau of churches who believe in our calling to participate in Jesus Christ's ministry of reconciliation, also declare our unwavering support for peaceful methods to persuade the international community (including Indonesia) to recognise and ensure the political independence of West Papua.
As a result of the UN Decolonization committee's rejection of a petition signed by some 1.8 million West Papuan people (and verified by reputable international observers), we the New Zealand Baptist Union, as a whānau of churches who believe in the freedom of conscience that the gospel offers in Jesus Christ, call upon the New Zealand Government to actively join other Pacific nations and proactively use diplomatic channels to support the legitimate aspirations of the majority of West Papuan people.
Writers and contributors:
Richard Manning, in collaboration with the Justice Initiative group of the Baptist Union of New Zealand, and David Moko (Kaihautū—Manatū Iriiri Māori), Ruby Duncan, Andrew Picard, Rachel Tallon, Justin Latif, Sarah Rice, Josie Te Kahu.
*The full statement, which includes rationales for each point of the affirmation and calls to action, is available to download here.
---
References:
"Martin Luther King's Statement about Injustice," The King Center, www.thekingcenter.org/quotes/martin-luther-kings-statement-about-injustice.
(a) Amnesty International Indonesia, Don't Bother, Just Let Him Die: Killing with Impunity in Papua, ASA 21/8198/2018 (Jakarta Pusat, 2018), www.amnesty.org/en/documents/asa21/8198/2018/en.
(b) "At least 95 killed by security forces in Indonesia's Papua—Amnesty," Radio New Zealand (2 July 2018), www.radionz.co.nz/international/pacific-news/360880/at-least-95-killed-by-security-forces-in-indonesia-s-papua-amnesty.
Febriana Firdaus, "'A Tragic, Forgotten Place.' Poverty and Death in Indonesia's Land of Gold," Time (4 August 2017), time.com/4880190/papua-poverty-shootings-justice-paniai.
(a) "UN committee rejects West Papua independence petition," Radio New Zealand (30 September 2017), www.radionz.co.nz/international/pacific-news/340570/un-committee-rejects-west-papua-independence-petition.
(b) Ben Doherty and Kate Lamb, "West Papua independence petition is rebuffed at UN", The Guardian (30 September 2017), www.theguardian.com/world/2017/sep/30/west-papua-independence-petition-is-rebuffed-at-un.
Marie Leadbetter, "The Monday Extract: New Zealand's disgraceful role in the 'slow genocide of West Papua," The Spinoff (9 July 2018), thespinoff.co.nz/books/09-07-2018/new-zealands-disgraceful-role-in-the-slow-genocide-of-west-papua.
`