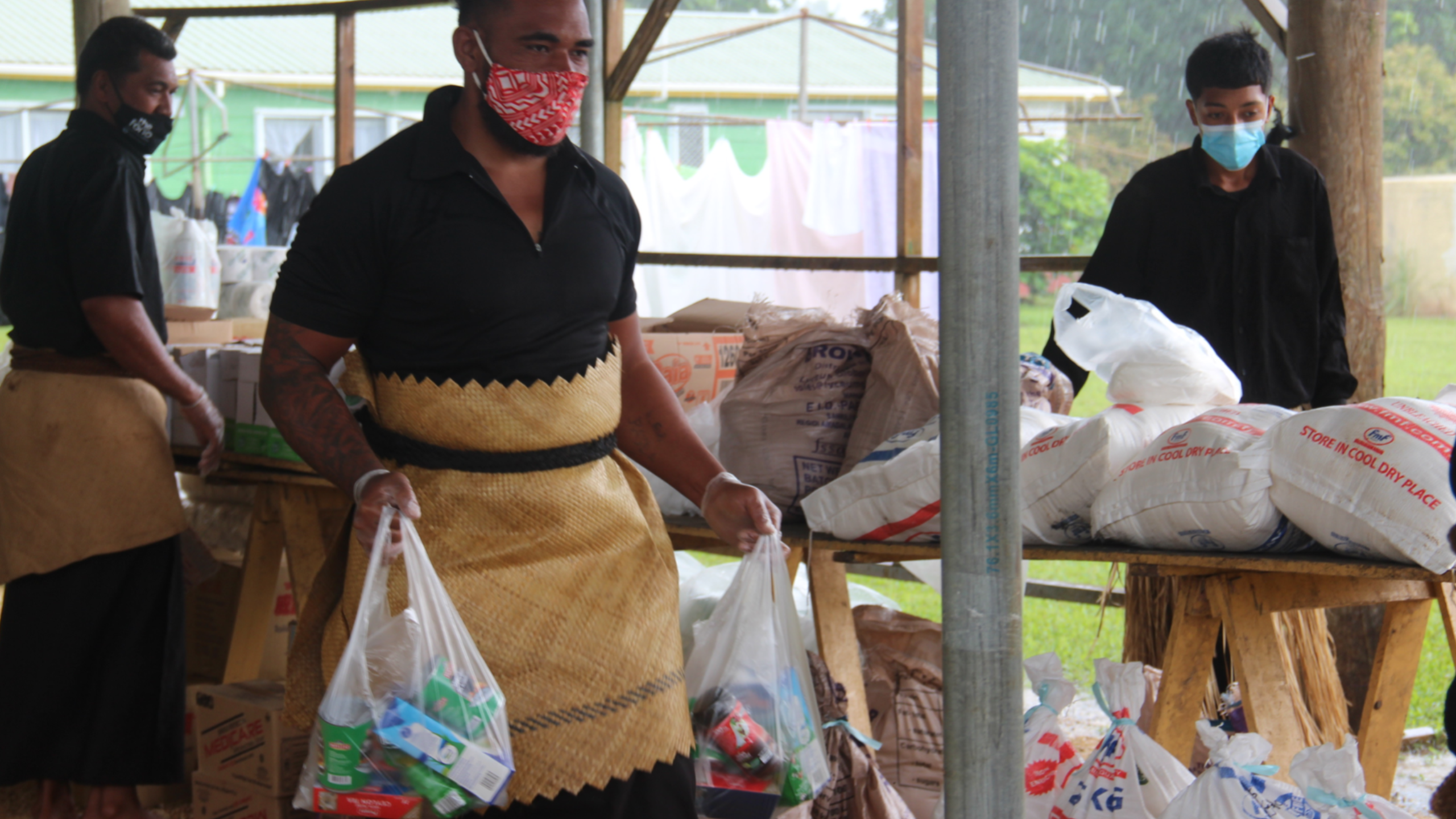 On January 15 2022, the violent eruption of Hunga Tonga Hunga Hau2019apai resulted in a tsunami and ash fall impacting over 80% of the entire population of Tonga. The spread of COVID-19 through Tonga shortly after this, had a compounding effect on food security and the health of the people of Tonga.
NZBMS immediately reached out to Tongan community leaders to see how New Zealand Baptists could support our Tongan whu0101nau.
Working with the Pacific Leadership Forum, we were able to send NZD$8000 to the village of Vaini on the island of Tongatapu. Through your kind donations, we were able to purchase non-perishable foods, hygiene items, water, and other essentials to be delivered to the most vulnerable in the Vaini community.
The agreed approach was that two nominated shop owners operating in the village would receive NZD$4000 each, as payment for the procurement of 200 care packages. This approach also helps to boost the local economy. It is estimated that up to 20% of the 2,700+ residents of Vaini will have had some benefit from these care packages.
The contents of the care packages consisted of items such as:
u2022 Water 6 x 1.5L
u2022 2 kg flour
u2022 2kg rice
u2022 2kg Sugar
u2022 Milo
u2022 Coffee
u2022 Tea
u2022 Milk
u2022 Breakfast Cracker x4
u2022 3 x Corn Beef
u2022 4 x Tin Meat
u2022 6x soap
u2022 6 xToilet Paper
u2022 Razor
u2022 6x toothbrushes
u2022 Sanitary Pads x2 packs
u2022 Colgate
u2022 Disinfectant
u2022 Toothbrush
u2022 Laundry powder 1.2 kg
Kind contributions covered by Hon Tevita Unga Tangitau Mau2019afu and his family included the mobilisation of volunteer labour, venue for operations, cost of meals and refreshments for the packaging and distribution teams, as well as petrol and rent of the trucks to pick-up and carry out distributions.
We are so thankful for this contribution to the work of supporting the village of Vaini.