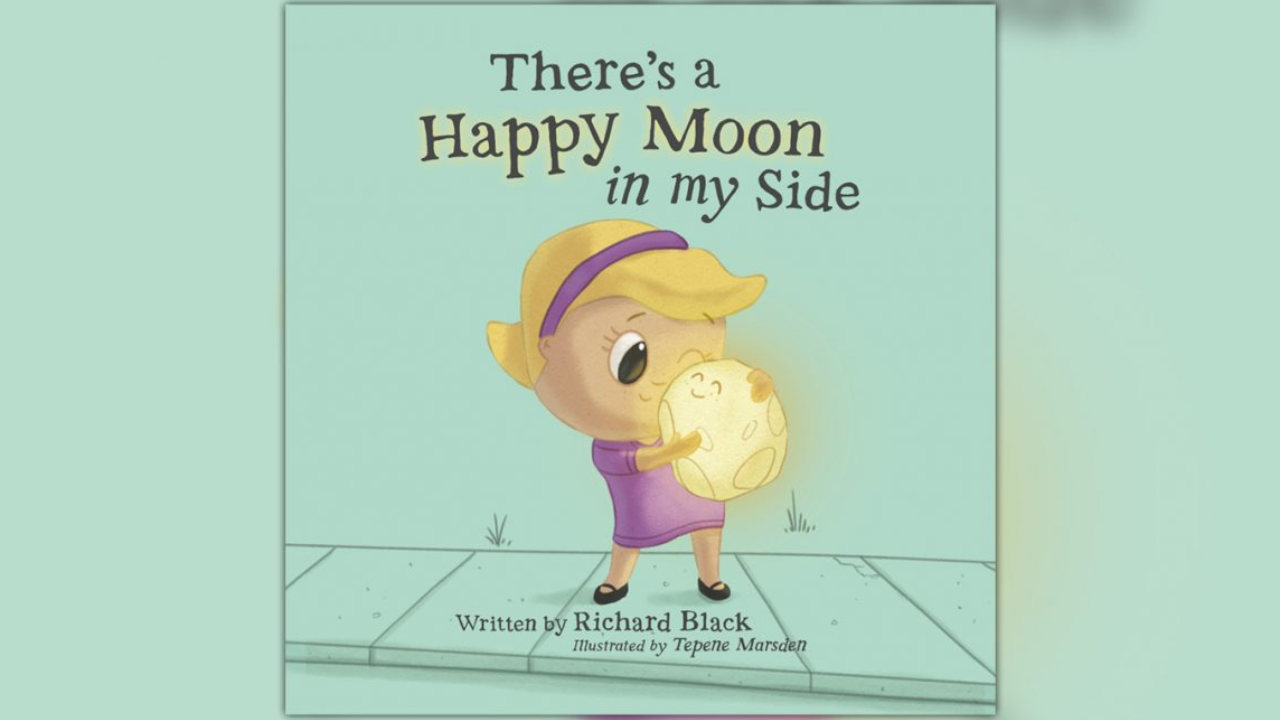 Richard Black; Mind Health Ltd, 2019, (p40) ISBN 978-0-473-49554-1
This children's book is by well-known New Zealand counsellor and speaker, Richard Black. It is a departure from his previous works, which have been written for adults.
There's A Happy Moon in my Side helps children unpack their feelings and learn positive ways to deal with the emotions they experience.
The aim is to help them develop resilience and emotional awareness. These are skills that are often not developed until adulthood or crisis is reached. Learning these skills at an early age can help children to safely navigate the ups and downs of life.
Richard writes, "Many children struggle with their emotions and mental health. This book helps children learn skills to grow their emotional awareness, resilience, and wellbeing. These are skills that will help them throughout the years into adulthood."
Throughout the book a pattern of resilience-building is developed using empathy, perspective and action—or more simply: feel, think, do.
There's A Happy Moon gives empathy, offers helpful perspective, and suggests a proactive action. Interestingly, the happy moon image came about when Richard's then young daughter, interpreted the words "having a happy mood inside '' as "having a happy moon in my side"!
The illustrations (by Tepene Marsden) are somewhat naïve, and did not personally appeal. However, others who have used the book have told me that they do appeal to children. It does mean, though, that the target audience would best suit children between the ages of four and eight years.
The book is aimed at a secular audience, so that it can be used in schools, but is just as useful in the faith context. There are explanatory notes for parents, carers and educators in the front and tips for ways to use the book in the back. Further resources for churches and parents are available on Richard's website Mind Health.
Reviewer: Karen Warner