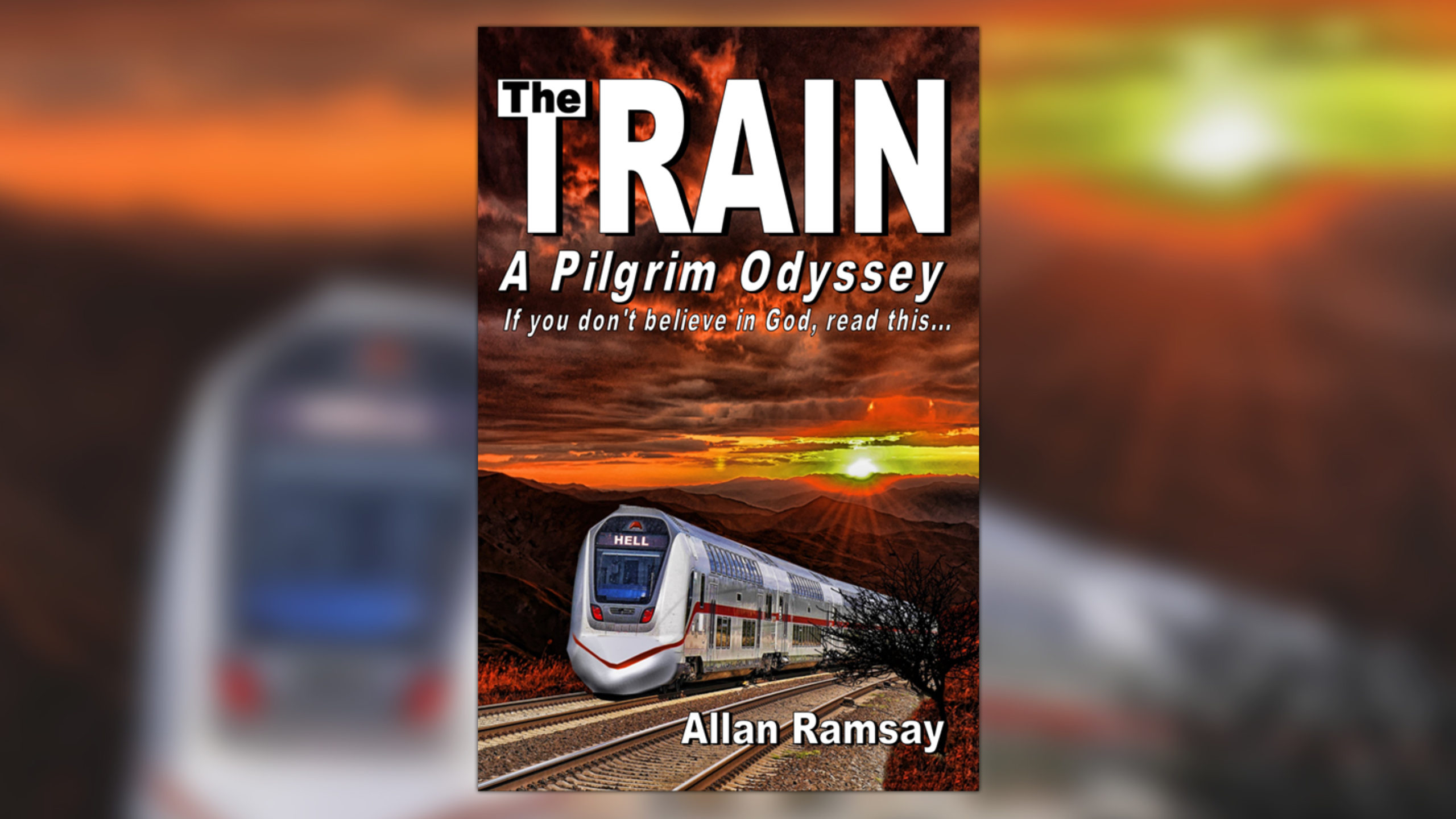 Allan Ramsay. Mirador Publishing, RRP $13.99* (p219)
ISBN 978-1-912601-09-7
The Train by Allan Ramsay is a fictional book that uses the analogy of a train journey to share Simon Seeker's (aka Simon Godfrey's) story as he searches for meaning in his life.
Written in the style of Pilgrim's Progress, it tells the dramatic story of Simon as he moves through the train towards the last carriage on the train, called King's City (should he chose to do so).
On the train (a double decker one of immense proportions and with many differently-named carriages) a fellow passenger, Paul Comforter, shares about The Message and invites Simon to a talk by John Herald about King Victor and Prince Nicholas Rebel. This sets the two of them off on a journey.
Along the way, they encounter the sinister Communications Centre that the train's ruling elite use to broadcast fake news but this is, itself, under the control Prince Nicholas Rebel. They encounter a large number of unusually-named people (e.g. Miss Agnes Godhater; Professor Eric Pride and Jean Worrier) who actively discourage and ridicule them for wanting to get to the last section of the train.
Like our life journey, their journey was not easy as they faced many trials. On reaching a station called Calvary Junction, where the final two carriages were uncoupled, they entered what was called the End Section. This was where those in the carriages relaxed, only to discover that they may or may not arrive at King's City.
The intriguing second sub-title of the book is, "If you don't believe in God, read this," so I understand it is aimed at non-believers and others not sure in their faith. Although Ramsay did his best to write for these readers, I think he assumed too much prior knowledge and this could have been frustrating for some readers.
The layout of the book was attractive. The story was an easy read for me but may not be for others, and that is not necessarily bad as what they have read may lead them to faith.
Review: Janette Busch
*Also available as an e-book.