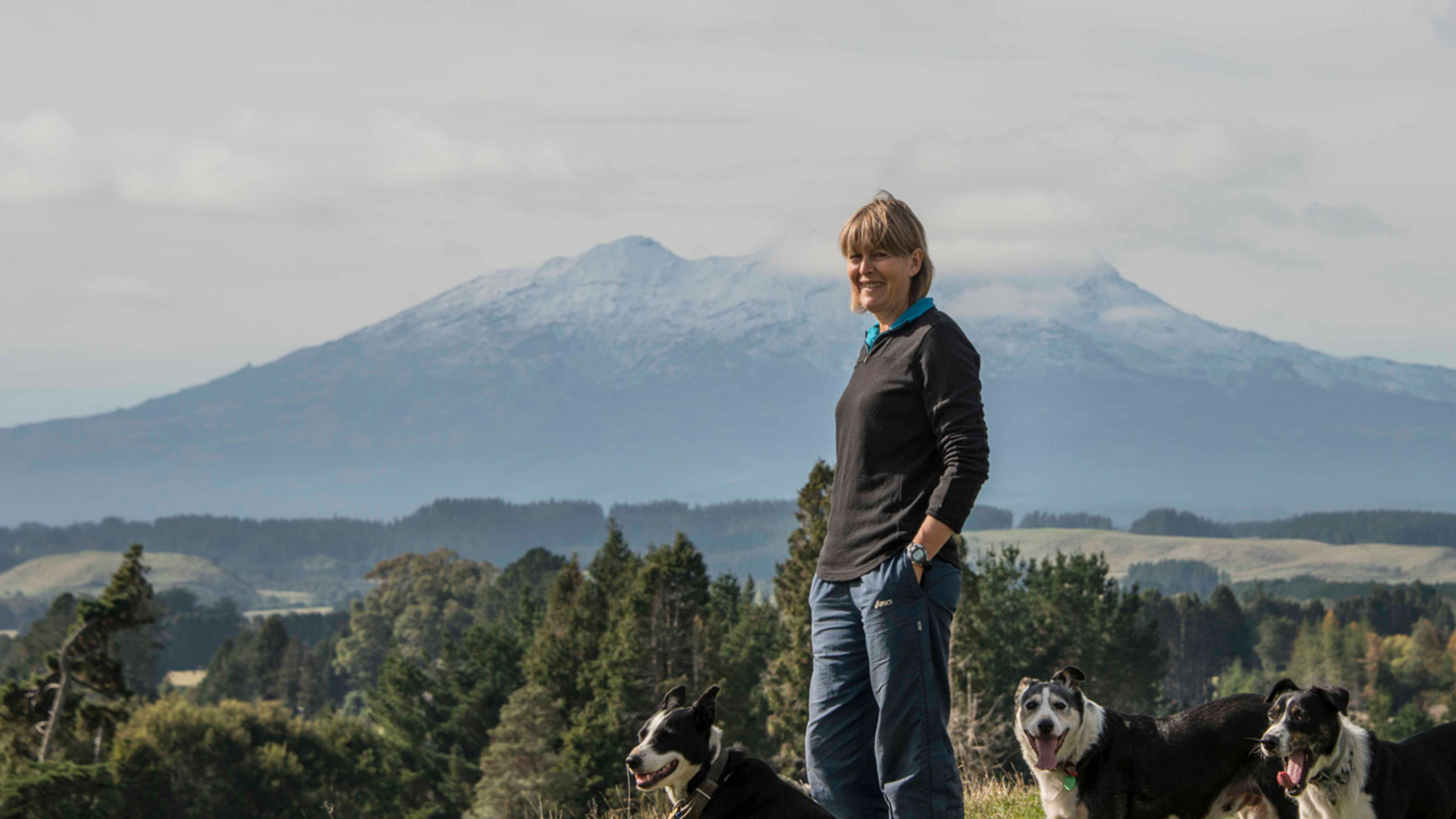 Studying theology full-time at Carey Baptist College in Auckland was a far cry from Janet Scarrow's beef and sheep farm in Raetihi, but it has been a journey she likens to building a wall brick by brick. One by one, layers of meaning and understanding have been added to enlarge her understanding of God and the gospel of Jesus Christ.
Janet recently graduated with a Bachelor of Applied Theology, but her journey started back in 2006 when she was inspired by her sister to study "just one" course, Introduction to the New Testament. That little spark ignited a previously unknown appetite for the thrill of discovery—"discovering the hidden layers in the words of those who were inspired to write the Bible, with the help of those who are now inspired to lecture at Carey."
"I have brought home," Janet says, "a deeper understanding of who God is and how he is using what we have where we are for his purposes."
Janet farms beef and sheep on more than 324 hectares and loves the significant connection she has with the land. One of the life-changing moments at Carey occurred while she was taking the Understanding Culture course.
"The conversation unexpectedly exposed a second narrative, when I discovered that the privilege I enjoy through farming a part of Aotearoa New Zealand came at the expense of the Māori family who, through the actions of my ancestors, were swept off the land," she says.
"My journey of study became more personal from there on. I didn't expect the faltering and subsequent end of my marriage. However, unbeknown to me, these hidden years of studying a paper or two by distance formed a secure faith in God and a future place of rest and recovery from devastation. Under the circumstances, spending two years studying full-time at Carey was the most difficult thing I have done. It meant leaving family, friends, farm and a significant financial investment. However, a spin-off from 'being in the right place' were the recommendations from Carey staff of exceptional counsellors and others who continue to journey with me."
At Carey's recent graduation, along with Janet, 75 other graduates were awarded their Applied Theology qualifications, from certificates through to bachelor's and master's degrees.
"Our graduates come from diverse backgrounds, ages, ethnicities and life stages. We're proud of every one of them. Janet's story is a real encouragement to us. We want all our students to experience a profound personal transformation during their journey with us, and we're excited to see what God does through them in the years ahead," says Dr John Tucker, Carey's principal.
Janet continues to farm, but she does so with a new sense of "who I am, while continuing to participate with God in our small rural church in an informed way. I hope to continue this journey of discovery by training to become a spiritual director in the near future.
"Small rural churches can be isolated geographically and access to people resources can be more complicated. A way to address this is for rural people to go and study at a higher level and to return to their communities with a fresh vision to inspire others to be surprised by God's leading and the healing he offers."