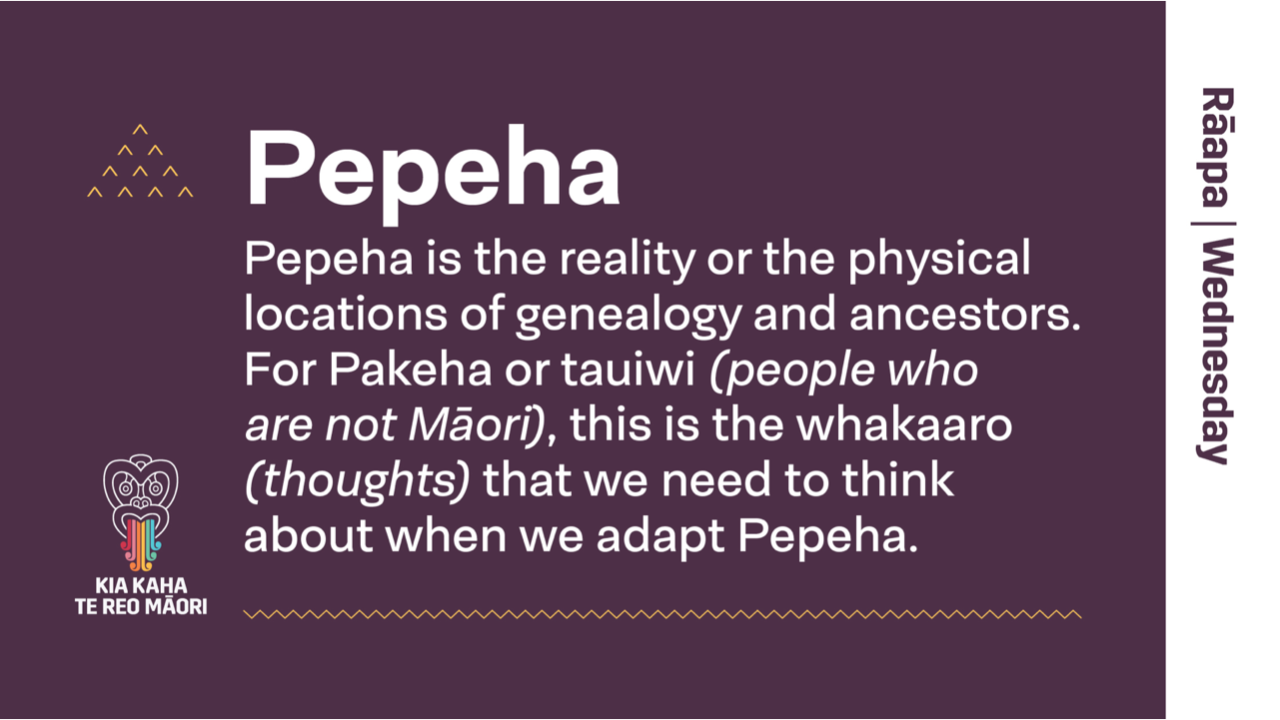 Thank you to Windsor Park Baptist Church for creating this resource, which we are reproducing each day with permission. It was originally made as a booklet by WindsorCreative with visual identity adapted from reomaori.co.nz resources. Click here for an introduction to Mu0101ori Language Week.
Ru0101apa | Wednesday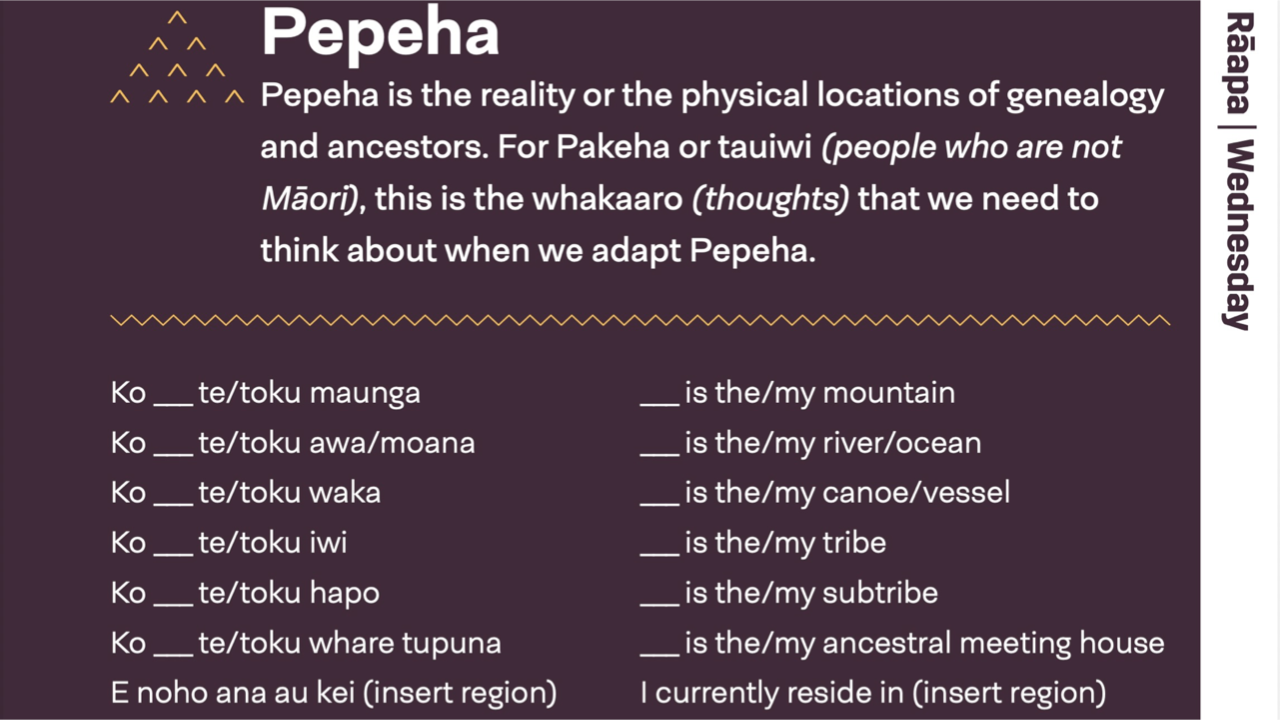 Pepeha is the reality or the physical locations of genealogy and ancestors. For Pakeha or tauiwi (people who are not Mu0101ori), this is the whakaaro (thoughts) that we need to think about when we adapt Pepeha.
Ko ___ te/toku maunga | ___ is the/my mountain
Ko ___ te/toku awa/moana | ___ is the/my river/ocean
Ko ___ te/toku waka | is the/my canoe/vessel
Ko ___ te/toku iwi | is the/my tribe
Ko ___ te/toku hapo | is the/my subtribe
Ko ___ te/toku whare tupuna | is the/my ancestral meeting house
Ko noho ana au kei (insert region) | I currently reside in (insert region)
ADVERTISEMENT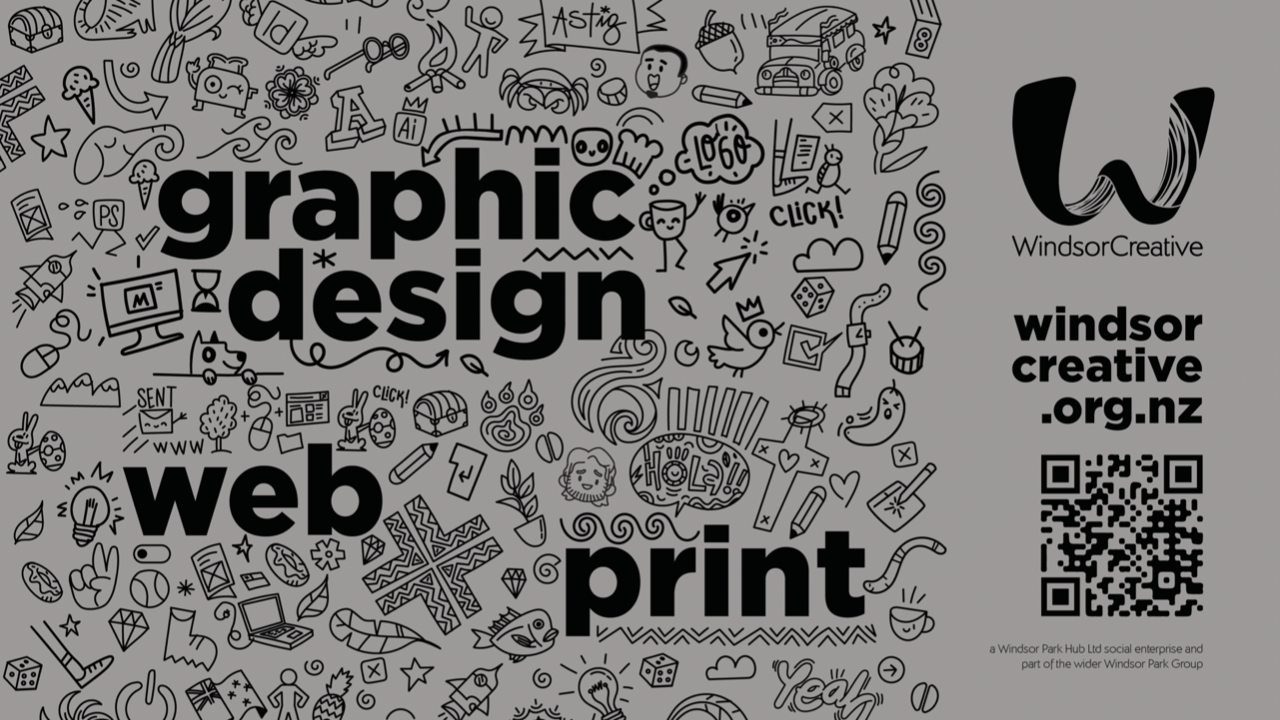 WindsorCreative is a faith-based graphic design studio social enterprise with a vision to partner with churches, charities, and social enterprises by providing powerful graphic design deserving of their meaningful messages as they reach their own vision to make a difference in their communityu2014ultimately, we change communities with them. Click here for more information about WindsorCreative.
Image credit: WindsorCreative and reomaori.co.nz