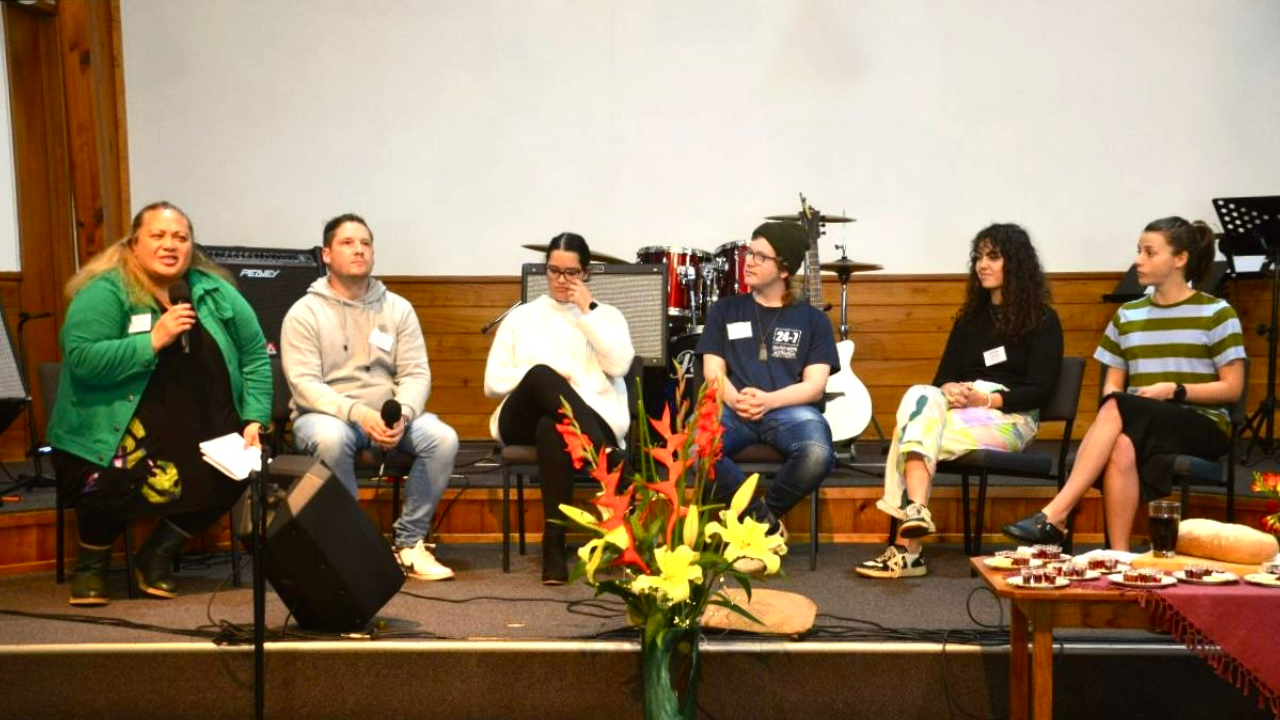 Northern Baptist Association
An update from Reti Ah-Voa, Regional Leader, and Rick Pierce, Network Pastor, Health and Development, for 2022.
Ehara tu0101ku toa i te toa takitahi, engari he toa takitini. (My strength is not as an individual, but as a collective.)
We give thanks for each of our 100 churches/faith communities of the Northern Baptist Association, from Doubtless Bay and Cornerstone (Kaitaia) in the north to Waiuku and Franklin in the south. We are grateful to every pastor, chaplain, mission leader and their respective ministry team for their faithful service to their faith communities and neighbourhoods over the last 12 months.
We acknowledge you in the third year marked by COVID-19 and the continuing aftermath. In particular, we are mindful of our faith communities in Auckland, who experienced lockdown for nearly half the year. We honour you all. Thank you for your constancy, thank you for your resilience, thank you for your endurance. We recognise and rejoice in your ongoing love for Jesus and His people.
Our focus has been on continuing to strengthen our association between leaders, building on the 2021 Regional Hui themes of unity and maturity within our ministry clusters, as well as the 2022 Regional Hui around Renewal and Refreshment. We have been reminding our association of our founding value as Baptists, of being a covenant people and repositioning our identity as more than a collective of faith communities and towards being a biblical whu0101nau or family of faith communities. We continue to bear the burden alongside the wider Baptist Union of the closure of Hillside Baptist Church in 2020.
We have continued to press into gospel renewal as a national movement alongside Charles Hewlett (our National Leader), the Regional Leader group and the National Lead Team. We also partner with and champion NZBMS and Carey Baptist College as we are able. We support the work of Te Kapa Rautaki and particularly acknowledge Josie Te Kahu in her role here.
We celebrate the wonderful initiatives and events held in or involving people from our region, including:
Food security initiatives
Social housing response
Taking Advent to the roadside
Our online Annual General Meeting
Discipleship Flats
Robust conversations about vaccine mandates as we entered the traffic light system
The church responses to care for our members during COVID-19 isolation
Short form Easter Camps, giving to Northern Easter Camp Appeal, support and delivery of eCamp unplugged
Giving to the Tonga and Ukraine Appeals
Queenu2019s Birthday (QB) Leadership Training camp, The Intergenerate Conference, Youth Pastoru2019s Retreat, and the Regional Huiu2014thank you to all involved!
The amazing fruit of our $500,000 invested with the National Leader in securing his leadership team three years ago is evident. We are grateful to have partnered in ministry across the motu. We want to continue encouraging bold and courageous thinking and doing in our rohe as we enter the next season of gospel renewal in the places we are planted.
Ngu0101 manaakitanga.
This update is from the 2022 Annual Report of the Baptist Churches of New Zealand, which you can view here.