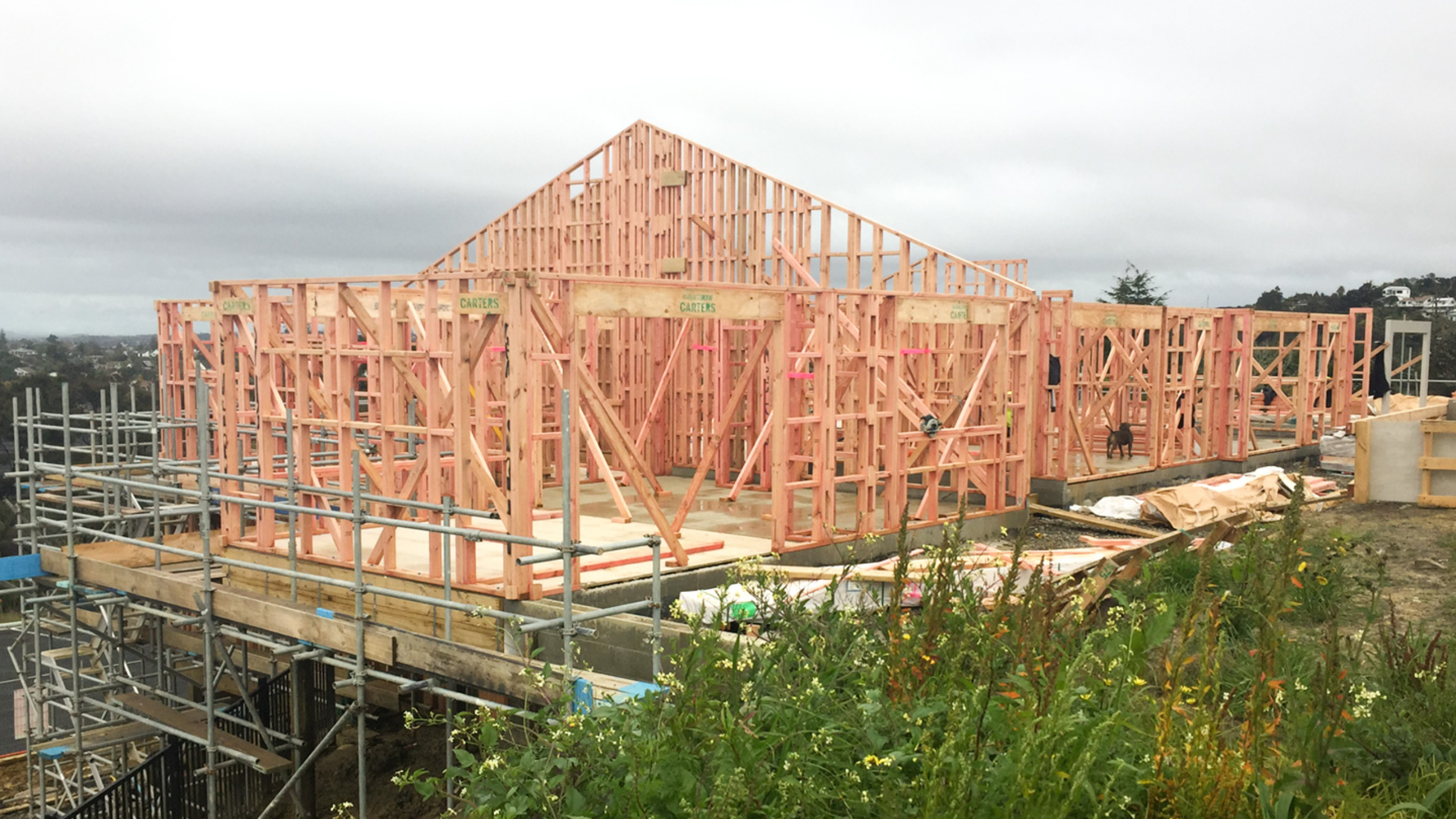 The Bays Community Housing Trust was set up in 2004 in affiliation with Long Bay Baptist Church on Auckland's North Shore. The trust provides quality, affordable housing, with a strong emphasis on community and holistic care that goes far beyond providing housing.
They value healthy communities and social inclusion and strive to help their tenants become empowered and gain the confidence to be independent. Most of their tenants either struggle with mental health, are on the Ministry of Social Development housing list in urgent need of a home, or are youth or elderly.
During their journey, especially in the early days, they received incredible support from other housing providers, along with Baptist churches across Auckland.
Right now, they have one of their biggest projects underway, following the purchase of a significant piece of vacant land from Long Bay Baptist Church, with whom they have fostered a strong partnership over many years.
After clearing a challenging piece of land, Bays Community Housing Trust (BCHT) is building several new homes for tenants to move into where they will have a community to welcome and support them, right on their doorstep. One of the greatest things that sets Bays Community apart from other housing providers is the involvement of their community development coordinators, who work with the tenants, proactively seeking isolated residents and identifying areas of support needed. They facilitate the "creation of micro-communities that help the residents feel empowered, which they can self-support, and from which they can go and participate in the wider community," says John Tiy, general manager of the trust.
Over the years, BCHT has had mortgages, along with various funds invested, however John shares how they came to choose Christian Savings as their partner for this project.
"We didn't really know too much about [Christian Savings]. We dealt with banks for other projects, so we didn't really know there were other options out there. Winston [Hema, the Baptist Union's national administrator] told us about Christian Savings, talked us through it, and we thought this is a no-brainer. It's the accessibility, but also what's behind the accessibility, that makes a big difference. There are shared ideologies and personal connection and the feeling we don't need to jump through hoops or pinpoint the right language to use," says John.
"It's bigger than just a Bays Community Housing Trust and Christian Savings partnership. Other people are going to be affected positively with it. The flow-on effect is what makes me really excited about working with Christian Savings—that it's bigger than us."
BCHT currently owns 13 one-bedroom units and eight houses, and leases 12 units. What they are looking into is leasing private properties on the North Shore of Auckland where the trust would guarantee market rates and act as a property manager, while supporting a person in need with holistic care.
"It's so much more than a roof over their head; it's pulling a person out of isolation who has probably never heard of God's potential or that he has a plan for their life," says John.
If you own a rental property on the North Shore and are interested in more information on partnering with Bays Community Housing Trust, contact John Tiy or visit their website.
Story: Alexandra Perkins
This article originally appeared in Christian Savings Good Investor newsletter, edition 6, published October 2019, and is used with permission.