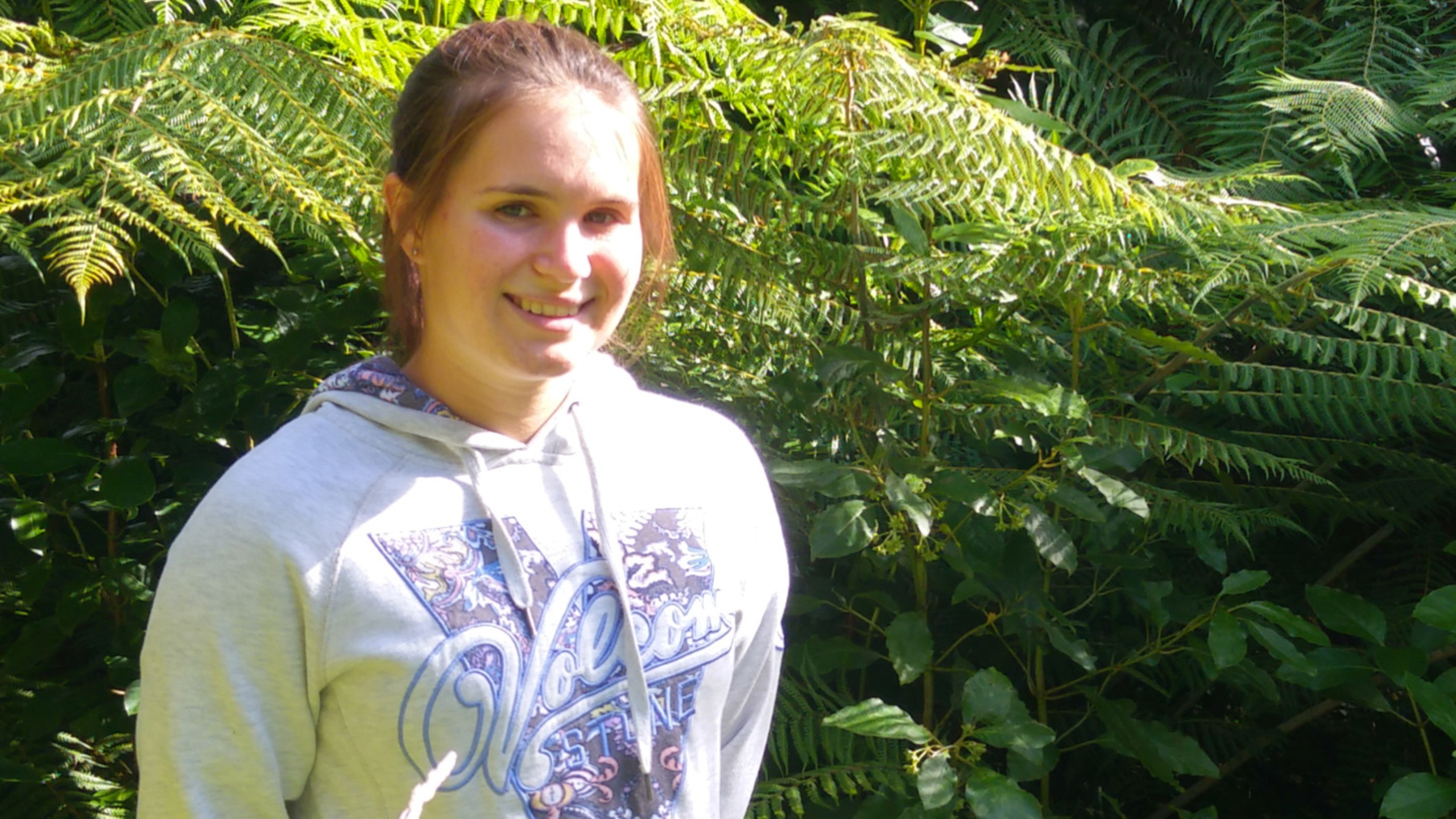 Sixteen-year-old Katie Herron and her family attend Palmerston North Central Baptist Church. This is her story.
Where did your interest in environmental issues come from?
My parents are keen environmentalists. I went to Forest and Bird things with Mum occasionally. But it was always Mum and Dad's thing—not really cool! However, over the past year or so, I have come to discover that I am passionate about it in my own right, not just through my parents.
What have you been doing?
At our place we have a gully where we are taking down pine trees and planting native species. I've been helping with that a lot recently. I really enjoy it and the reason we are doing it.
I have also joined a group at our church called Ngā Kaitiaki o te Taiao (Creation Carers). It's a kind of sustainability group, to see how the church can be more sustainable, especially for the Hui, which we are hosting later this year. We've recently been making compost bins.
I have a friend who is quite passionate about environmental issues too, so we talk to other friends to help them become more aware.
What's the connection between your passion for the environment and your faith?
The way I see it is that God has called us to be stewards of the Earth. That comes right back to Genesis, when he created Adam and Eve and said, "This is the world I have made and it is good. Look after it." That for me is the major way it interacts with our faith. A lot of people think it doesn't really matter what we do because we'll be gone in a few years' time anyway. But I strongly believe that we should leave it for the next generation to enjoy, and that God has called us to look after it. It is his creation and it is good. We can't deface something that God has made.
What is your message to us about the environment?
You can make a difference. You might think it is too late or that you are too stuck in your ways, but every little thing does help. It is important in terms of faith and what God has called us to do.