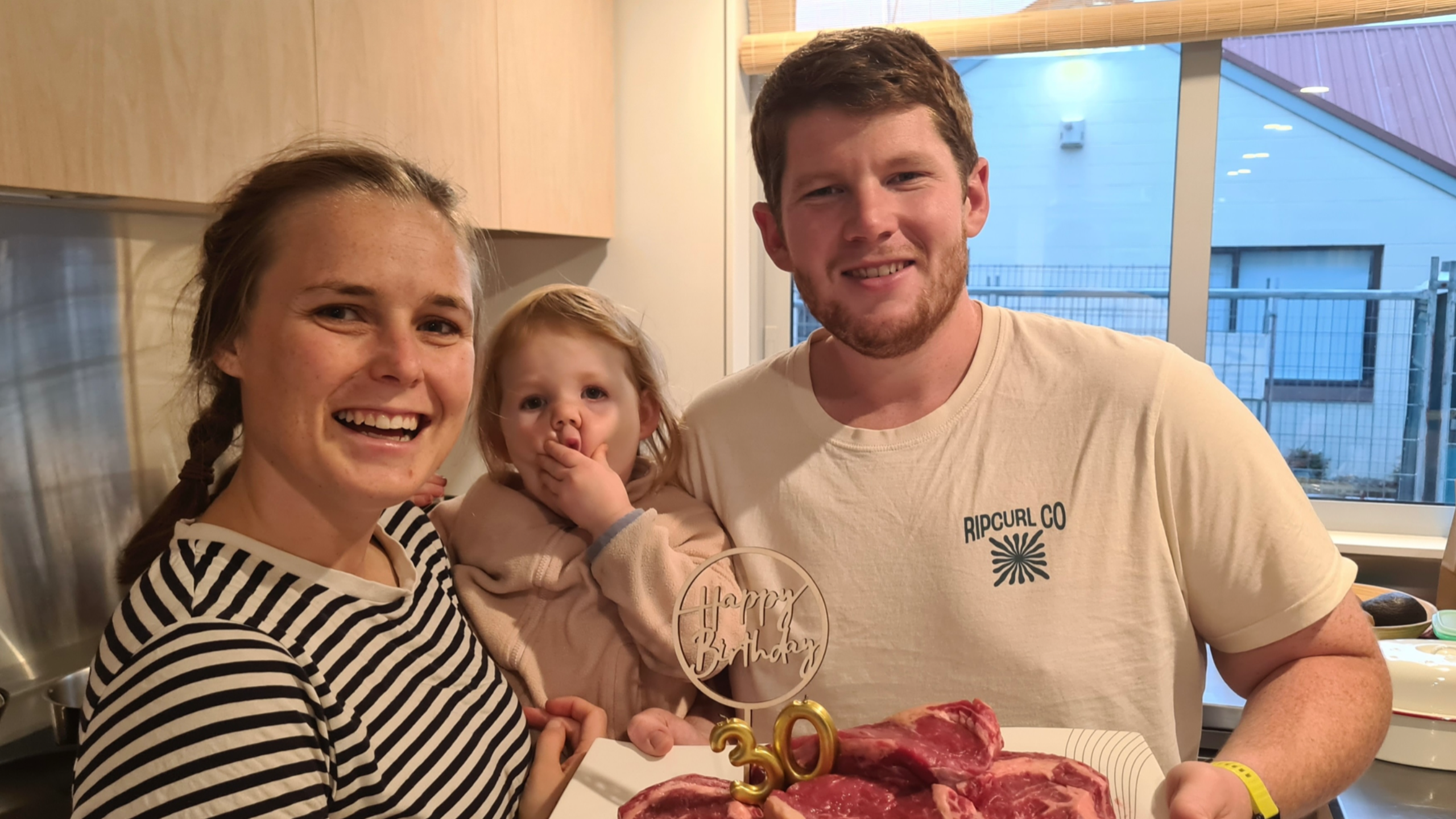 In this column, we discover more about our Baptist whu0101nau, meeting someone in our team of 40,000 each post. This week we are getting to know Bradley Nicolson, General Manager of Oxford Terrace Baptist Churchu2019s Ku0101nuka Hopestill Limited u2013 Supporting churches and charitable trusts with property, finance and administrative services.
What is something you think everyone should experience at least once in their life?
Snorkelling/Diving. I have been blessed to experience the underwater worlds of the Great Barrier Reef, French Polynesia and Fiji.
If you could be a pro at any one thing, what would it be?
Snowboarder. I find this question hard as I enjoy and follow so many sports, but Shawn White and Zoi Sadowski-Synnott always look like they are having a blast.
What is a random interest that has completely nothing to do with your study or work?
Tropical Fish Keeping. Fish have long been an interest of mine, and I have kept fish myself as pets since I was 12. My admiration of fish started with my great grandparentsu2019 fish tank on visits to their house in Mosgiel.
What is the oddest fact you know?
A survey launched by a British mathematics writer found that 7 is the worldu2019s favourite number. These were the favoured numbers from a survey of over 30,000 people: 1st=7, 2nd=3, 3rd=8. Personally, my favourite number is 8.
What is the most boring thing youu2019ve ever done?
I worked at a box factory for a university job. I could calculate the maximum efficiency of each machine depending on the size of the box we were making whilst I hand-fed individual sheets of cardboard into a cutter for eight hours per day.
What is your favourite way of connecting with God?
Anything outdoors, especially in the hills or by the ocean. I always feel closer to God when I am out enjoying the beauty of Godu2019s creation.
Can you describe a significant moment when you experienced Godu2019s love?
When my daughter Astrid was born, I was able to understand more of what unconditional love is. I loved my daughter before and after she was born, and she doesnu2019t have to do anything to deserve it. We are blessed as sinners to have the unconditional love of our heavenly father.
What is your favourite thing about the neighbourhood where you live?
People! We live as part of the Oxford Terrace Housing Community in the heart of the best city in the best country, but most importantly, we live near most of our best friends.
What do you love most about being Baptist?
I have been blessed to spend the past 20 years at Wilson Street and Oxford Terrace Baptist Churches. My love for being Baptist is shaped by the many blessings I have seen and been part of in these two faith communities. I have loved seeing the fruit from the priesthood of all believers discerning the mind of Christ in local faith communities. Local mission, youth, children, global mission, and housing justice have all been key parts of my Baptist experience. In an attempt to summarise, our love for the Bible and Jesus stirs us to be radical in our love for people and places.