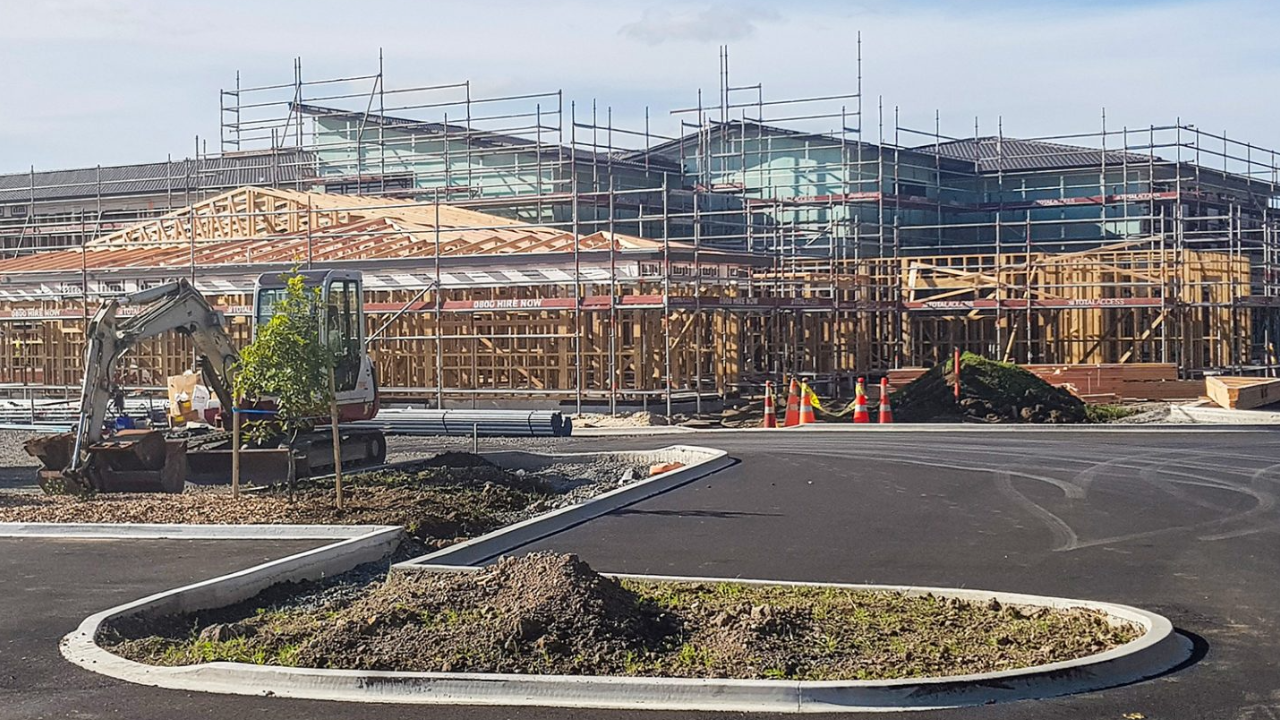 This year Christian Savings (previously Baptist Savings and Development Society) is celebrating 58 years of partnering with churches.
It has been inspiring for us to see many churches rise to meet the changing needs of their congregations and wider community over that time, while building spaces to last and positively impact generations. Our unique mission and privilege is to support this work, and our depositors partnering with us have the opportunity to grow their savings while literally building the church.
From seats to social housing
Our first loan in 1962 had the modest goal of helping a church to purchase pews. Today Christian Savings manages over $130 million in lending to more than 200 churches across Aotearoa New Zealand, including multimillion dollar construction projects.
Thanks to our investors, this past financial year we have been able to support Baptist churches and organisations with over $10 million in lending. These projects include important renovations to Darfield Baptist Church facilities, enabling Rangiora Baptist Church to buy an additional property to further ministry expansion, a new fit-out for Greymouth West Coast Baptist Churchu2019s commercial building to generate more income for their church, and a community housing build for Bays Community Housing Trust.
Turning deposits into donations
In 2017 we launched our Charitable Deposits product, initially as an option for congregations to invest and help their church pay off a mortgage. This has grown to become an opportunity to earn a donation for an eligible charity (or your church) by investing your savings.
We currently have more than $1.6 million invested in Charitable Deposits. It has been wonderful to see the generosity of our depositors as more people decide to donate
he interest they would have earned to support their church or nominated charity. Thanks to these depositors, donations were made to 19 charities and churches in 2019.
Growing Godu2019s Kingdom with you
Christian Savings has 12 full-time employees. This includes three new staff members we welcomed to our team in 2019: a registered legal executive, an administration support specialist and an executive assistant to the CEO.
We were also pleased to welcome Steven Moe, a new director on our board. In this role, Steven is particularly focused on the future and thinking long term, even intergenerationally. What will the world look like after weu2019re gone? How can we be good stewards of what we have, as guardians for our children? What role can Christian Savings play in that for the church across New Zealand?
A church building isnu2019t just four walls with a roof, but represents limitless opportunities to share the gospel whether it be through a message or compassion, worship services, mainly music, counselling, youth groups, Alpha, interest groups, cafu00e9s, prayer meetings, groups for elderly or young families, after-school care, or even office space for local charities.
Many churches and charities have expressed interest in borrowing from us in 2020 and we greatly appreciate your support in helping us grow our capacity to build Godu2019s Kingdom in Aotearoa New Zealand.