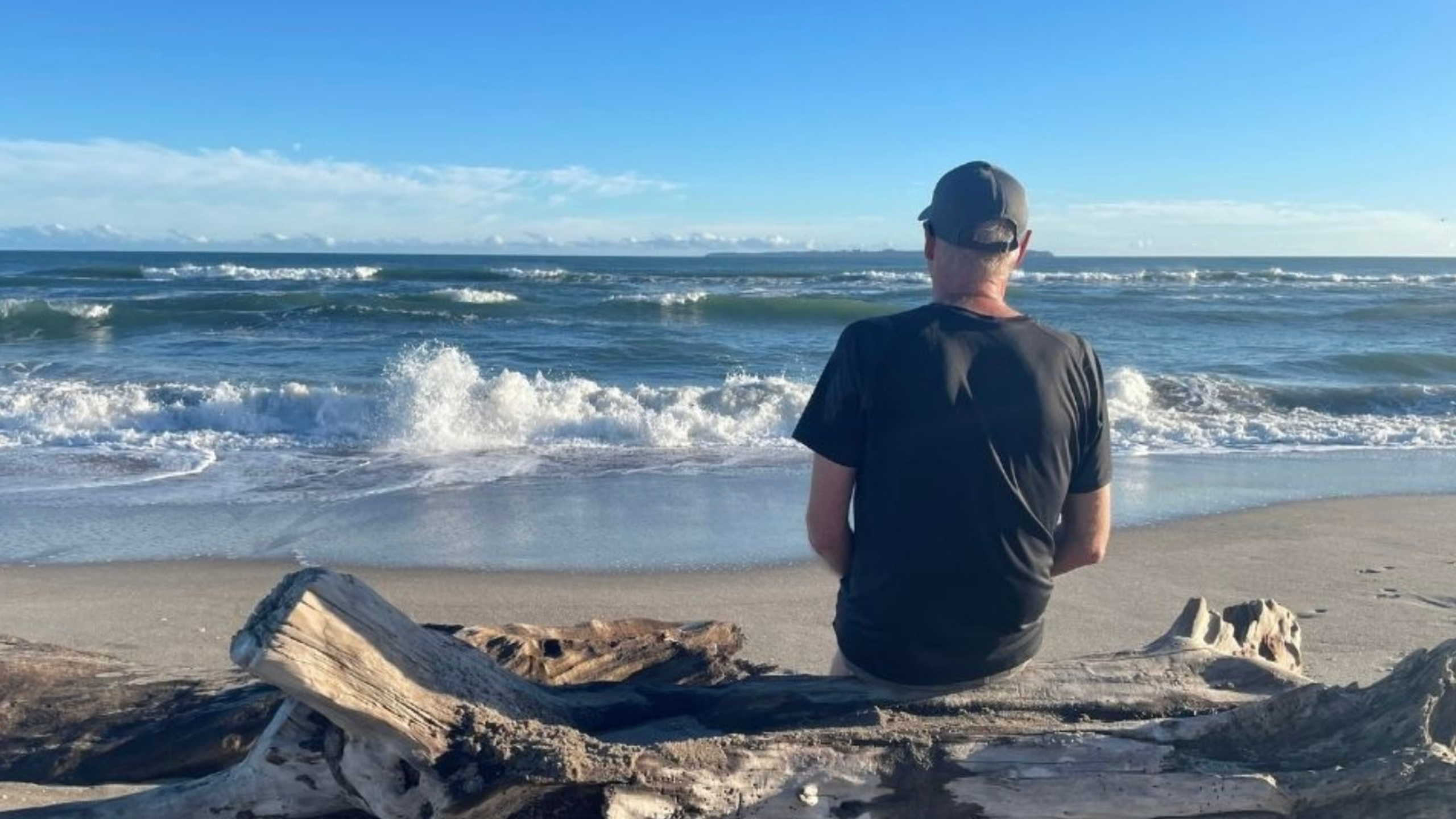 Kawepūrongo | News
A new Senior Pastor for Whangārei Central Baptist Church
I had the best weekend at the start of March, travelling up to Whangārei with my wife Joanne to participate in the induction service of Whangārei Central Baptist Church's new Senior Pastor—Shelly Motu'apuaka. (Pictured below as Reti Ah-Voa and I join the WCBC leaders in prayer for her and her husband, Sione).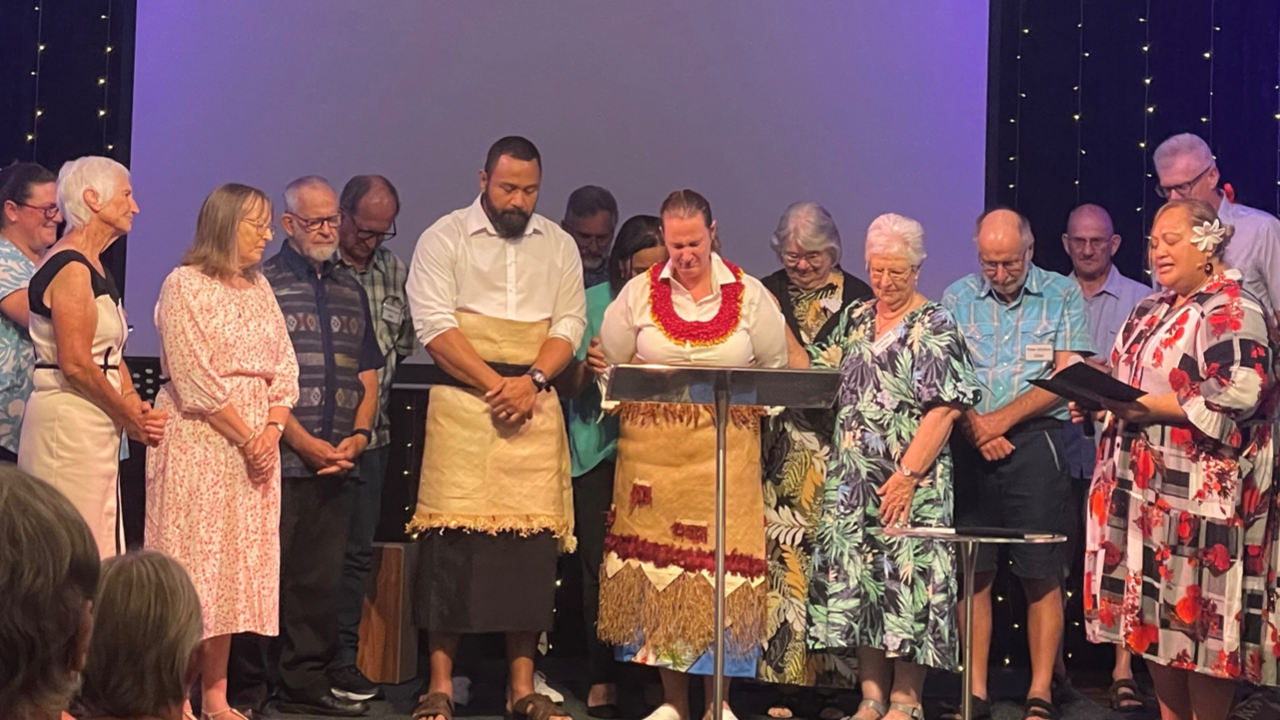 What a special morning—the place was packed, the worship was vibrant, Shelley was warmly welcomed, and the shared lunch went on and on and on…local church at its best. Thanks for including me in your special day—I look on with great anticipation.
A highlight of the day was bumping into the contingent below from Kawakawa Baptist Church. They made the effort to drive down to Whangārei to help welcome Shelley into the region and her new role. Baptist associating at its best! Thanks Chris and Christine for doing this.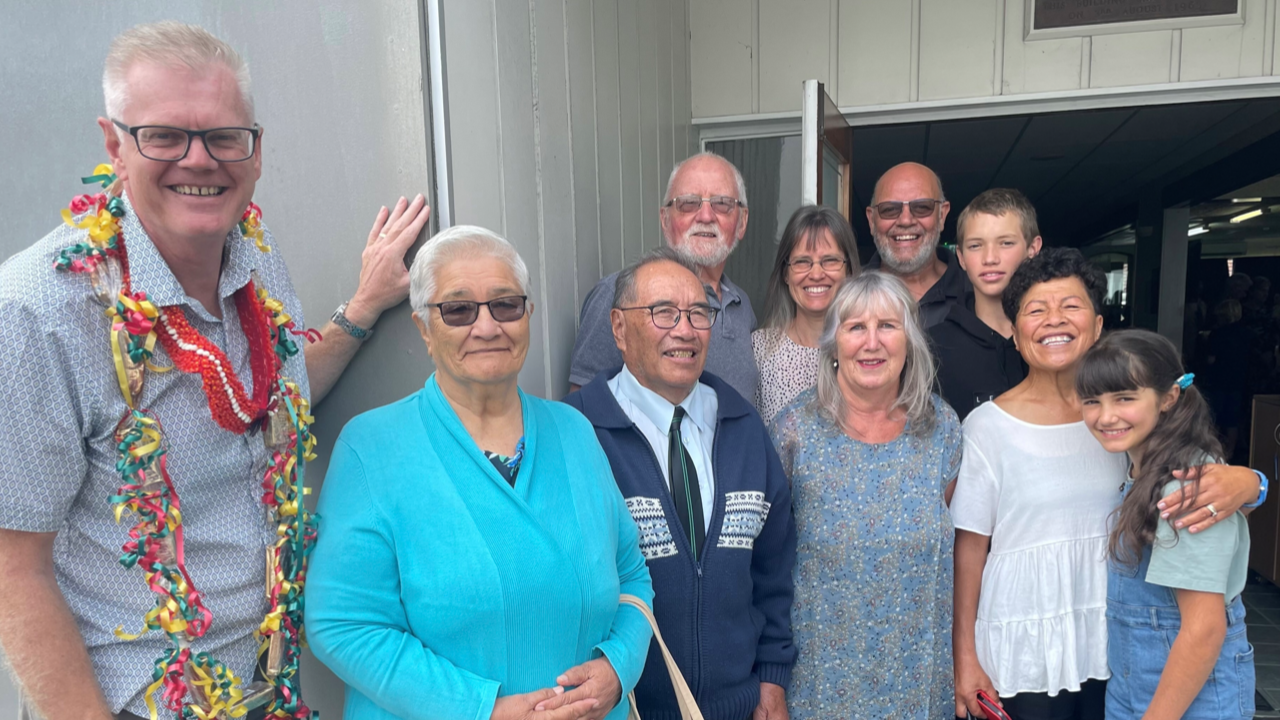 Just a few of the highlights from last week...
Interviewing for a new Regional Leader
On March 6, I travelled to Christchurch to be part of the interview panel for the new Regional Leader for the Canterbury/Westland/Top of the South Region. What awesome applicants—the future will continue to be good for this region. Next Thursday, I fly back down to participate in a farewell dinner for the current Regional Leader, Kim Peters.
Still Life
On the same day, my colleague Karen Warner attended Still Life (picture below). Karen writes:
It was great to meet with a group of Baptist legends on Monday—men and women who have served the Baptist family for many, many decades. They gather together four times a year under the banner of Still Life. Yes, they are retired pastors, leaders and missionaries, but they are still alive! Barry Denholm and Rodney Duncan, who run the group, asked me to get the word out in case other retired pastors and leaders in the Auckland, Waikato region are keen to join them. You can contact Barry at [email protected]. I wonder if there are other groups like this around the motu?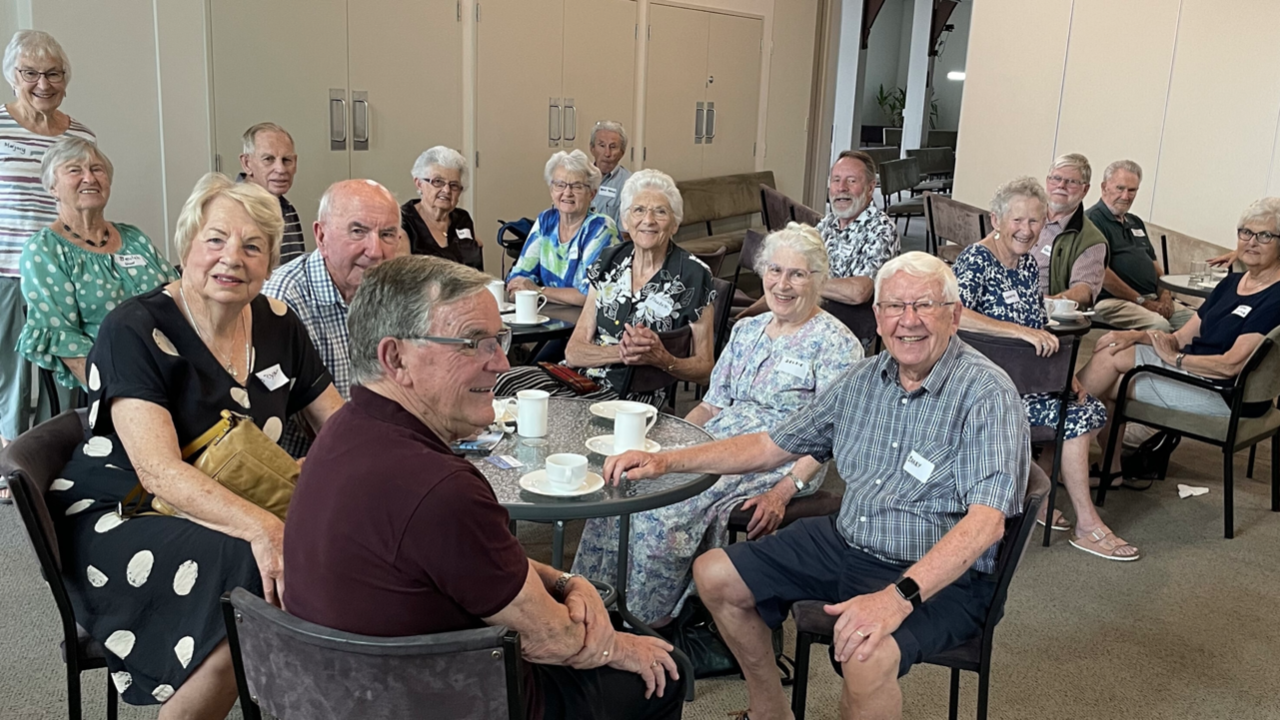 The stats
On Tuesday morning I met up with Dr Lynne Taylor and Dr Mike Crudge to discuss the New Zealand Baptist Attendance Statistics for 2022 about to be released. This was very upsetting. We need to talk about the fact that our church attendance declined around 25% between 2021 and 2022 and that we celebrated 358 baptisms compared with 611 the year before. As Lynne notes, "While Covid has certainly impacted...it is unrealistic to presume that all the decline is a direct result of the pandemic." Our Hui in 2023 is going to be crucial.
Coooool things planned at Carey Baptist College
In the afternoon, I attended the Carey Baptist College Board meeting ex officio (in my role as National Leader). Two exciting things grabbed my attention—do look out for them:
>The Regional Training days planned throughout the country from April to June
>The exciting night classes planned for Semester Two designed for leadership and discipleship training in the local church. Awesome for your life group!
Our history
Last Wednesday morning, Wayne Schache (Operations and Finance Director at the National Support Centre) and I met with some Carey staff and Jaimee van Gemerden, Andrew Clark-Howard and Andrew Meek from The New Zealand Baptist Research and Historical Society. A huge focus of this discussion was how we can best acquire, preserve, manage and make accessible to everyone, archives collected from the whānau of New Zealand Baptists.
Participating in the Tiriti hikoi (Treaty journey)
In the afternoon Luke Kaa-Morgan (Treaty Guide) and I met up with Steve Worsley (pastor—Mount Albert Baptist Church) and Mark and Sarah Tahere to talk about practical ways we can encourage full participation from our Baptist faith communities in the Tiriti hikoi (Treaty journey), see picture below.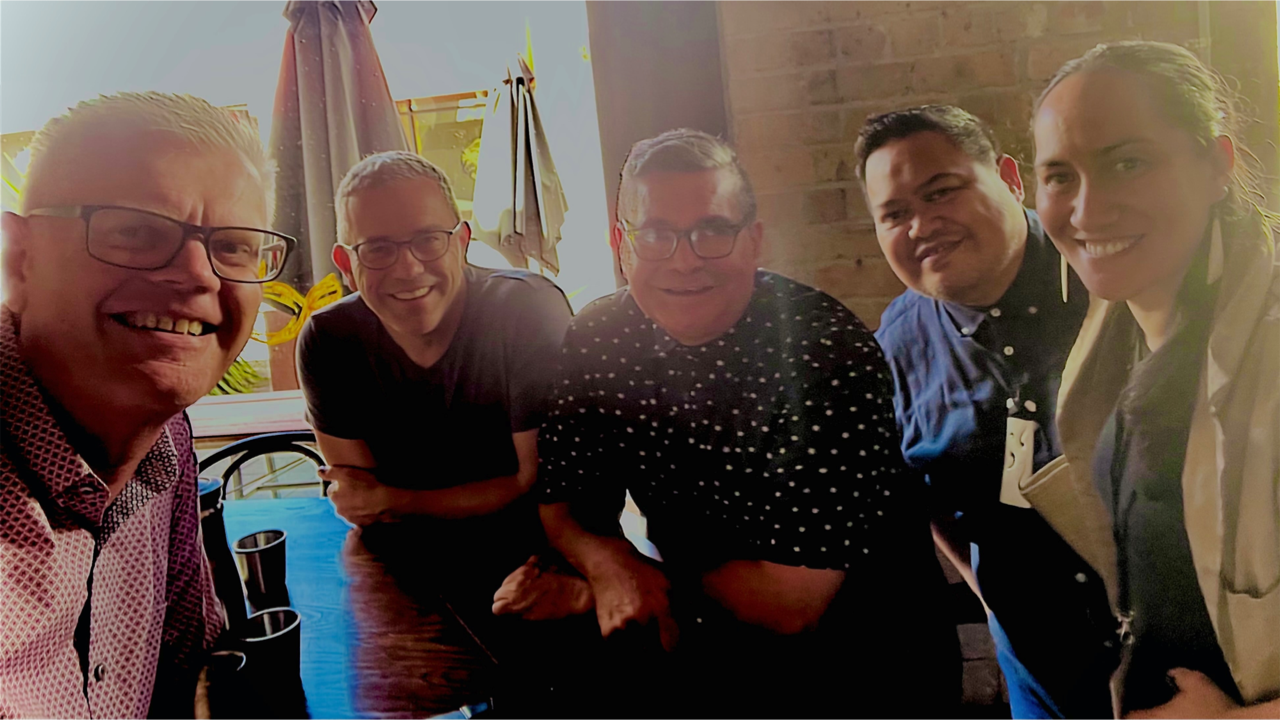 What an inspiration to hear their heart and commitment to engage with resources that will strengthen this journey and encourage ways to join in the work of preserving te reo Māori. How humbling and what an honour to think that Baptists can be a part of this.
International Women's Day
On March 8, some of the ladies from the Baptist Support Centre went up the road for coffee and cake to celebrate International Women's Day.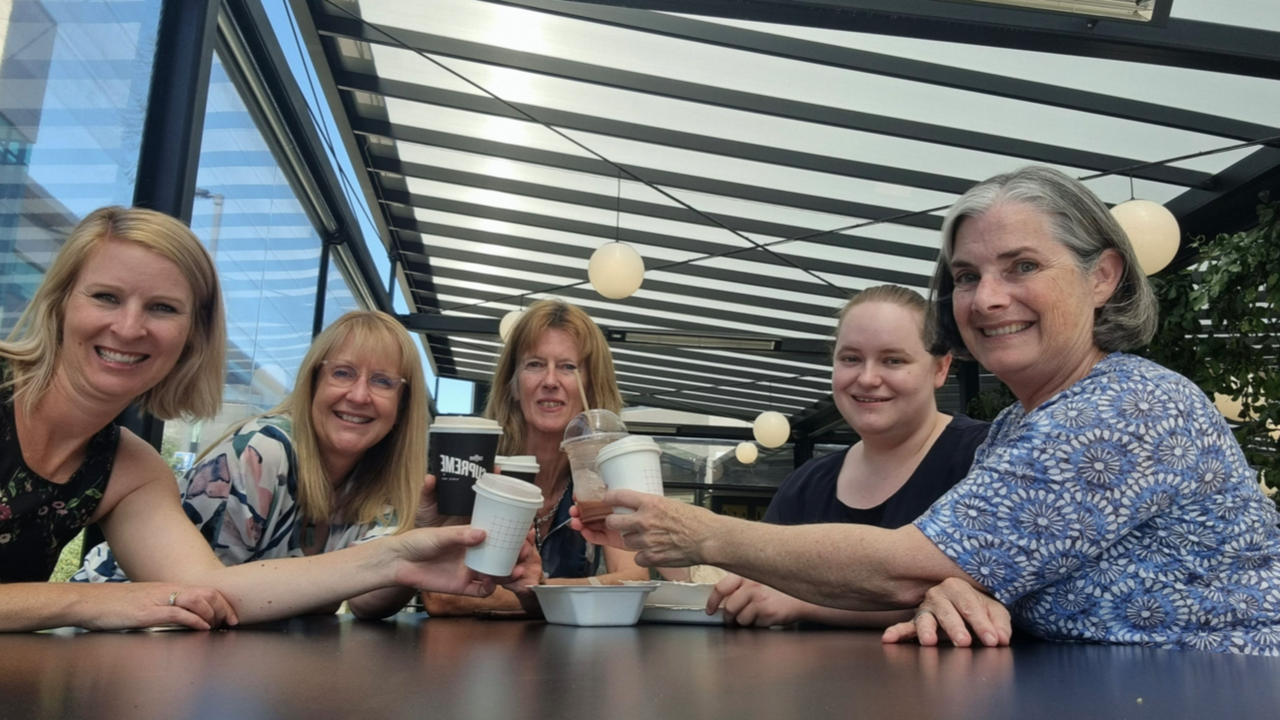 I want to say a huge thanks to all of the incredible Baptist women for the way you faithfully serve God in your context and for the way you deeply love your people and places—we are so exceptionally blessed!
May you understand and know the true depth of your worth and value, as God sees you.
Taranaki Region Cluster
Last Thursday I travelled to New Plymouth to be part of the Taranaki Region Cluster (photo below). I loved sitting together and talking about the many ways they see God at work in their contexts…and hearing their answer to the question, "What would be your first priority if you were National Leader!?" Hmmmm….I got some good ideas :)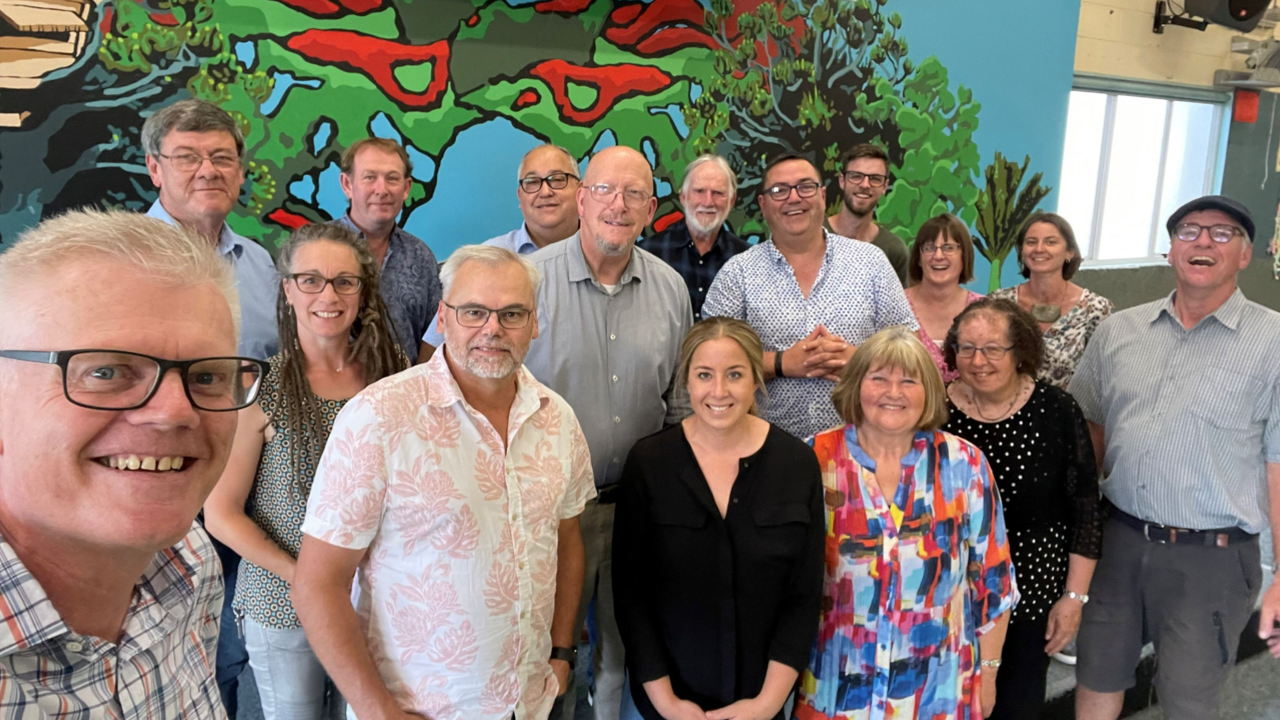 Baptist People Podcast
Thanks for all the lovely feedback on the Baptist People podcast episode with Fiona Warring.
I agree, "So inspiring and honest," "Full of integrity and thoughtful analysis," and "Such helpful comments and suggestions that are transferable to other situations."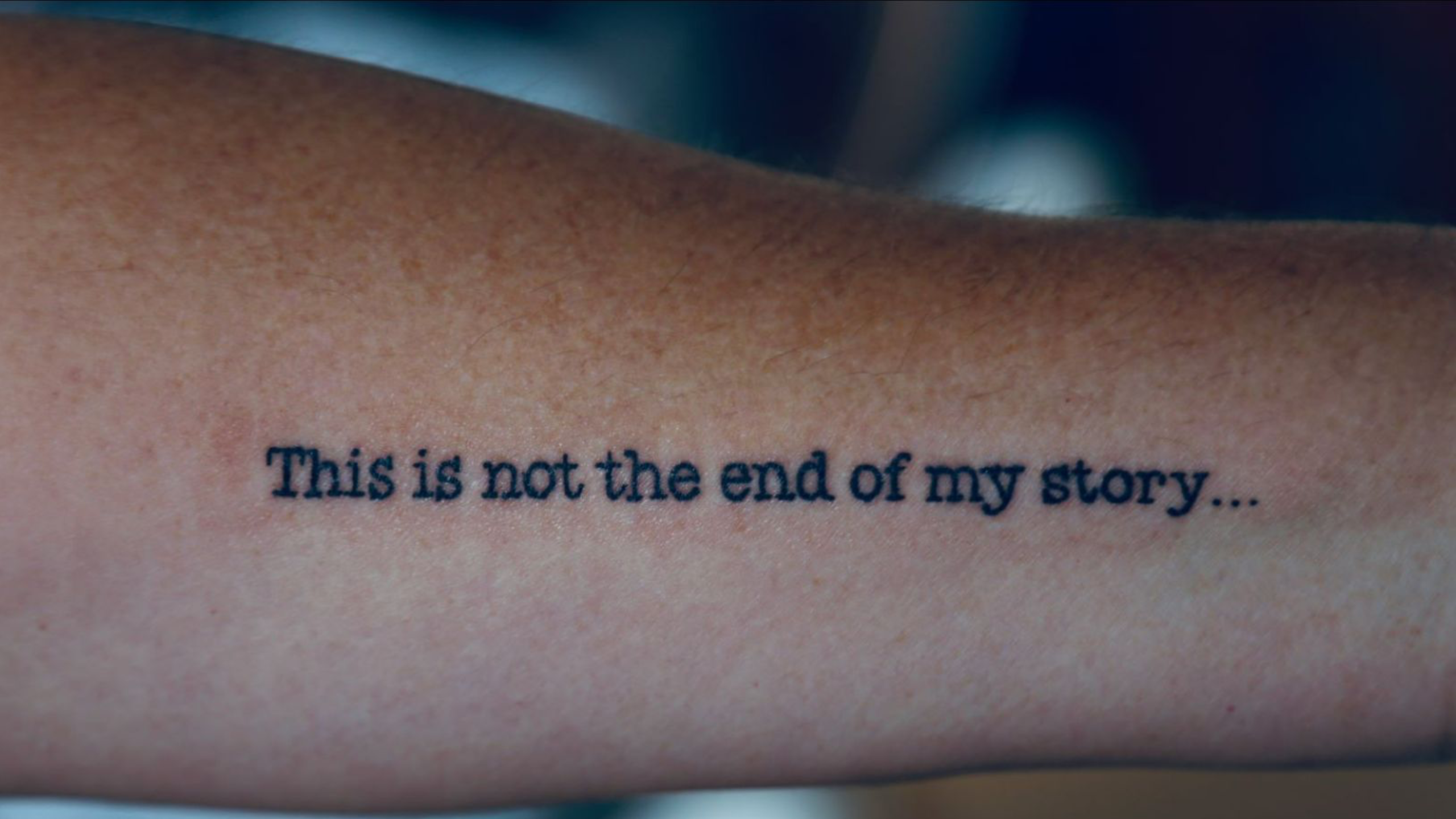 And thanks for all the suggestions on what tattoo I should get…Fiona, I don't think I should print the suggestions just here!
And remember last week Kathryn and I interviewed Merrilyn Withers on her incredible love for youth—where this love comes from, what makes a good leader, her sister Dawn, and her concerns and excitement for youth in the future.
Well, this episode is now live—click here to listen! Listen to more Baptist People episodes on the Baptist NZ app, Spotify and Apple Podcasts.
Karakia | Prayer
From Kathryn Heslop...
Charles asked me to write a prayer for the many displaced people in the world—an important prayer at this time. But because I am leaving my role as his Executive Advisor in Easter, this will be one of the last opportunities I have to ignore Charles and do it my way, so I'm going to!
I would like us to take a moment to pray for Charles and his family: Joanne, James, and Jessica at this time, knowing that Janelle already lives in our loving Father's presence.
Please pray with me below:
Dear Lord,
Thank you for blessing the Baptist Churches of New Zealand with such an incredible leader.
Thank you for the way Charles loves Jesus, and continuously draws the eyes of others in that direction too.
Thank you for his character. As a leader, he listens first, then leads second. Through taking a humble posture of listening—he discerns the need, he is responsive, and once he acts, he is strong and decisive.
Lord, you know that Charles continuously puts the needs of others first, often at his own expense. He is caring, thoughtful, and encouraging—he spends his time building others up and cheering them on.
Thank you for his love for the Baptist churches of NZ—he really loves you all! He is ALL about the local church, local ministries, and seeing them thrive.
Thank you for his skill at casting vision, building culture, and strategically moving forward into the future—this is where he is at his best!
Thank you for his wife Joanne. She is such a gift to him. Thank you for the many many hours that Joanne spends listening, unpacking, talking things through, advising, and supporting Charles in his role—all while holding her own job down! This is one incredible woman.
Thank you for James and how unique and precious his life is. Lord, you know him, you value him, you see him—may he sense how deep your love is for him.
Thank you for the talented Jessica. Did you know she is a top scholar and sportswoman? Jessica is an incredible friend to others, very kind and caring, and has a depth of character like her parents.
Lord, we lift this family up in your name today and thank you for them.
Amen.
Kathryn Heslop (Charles' EA)