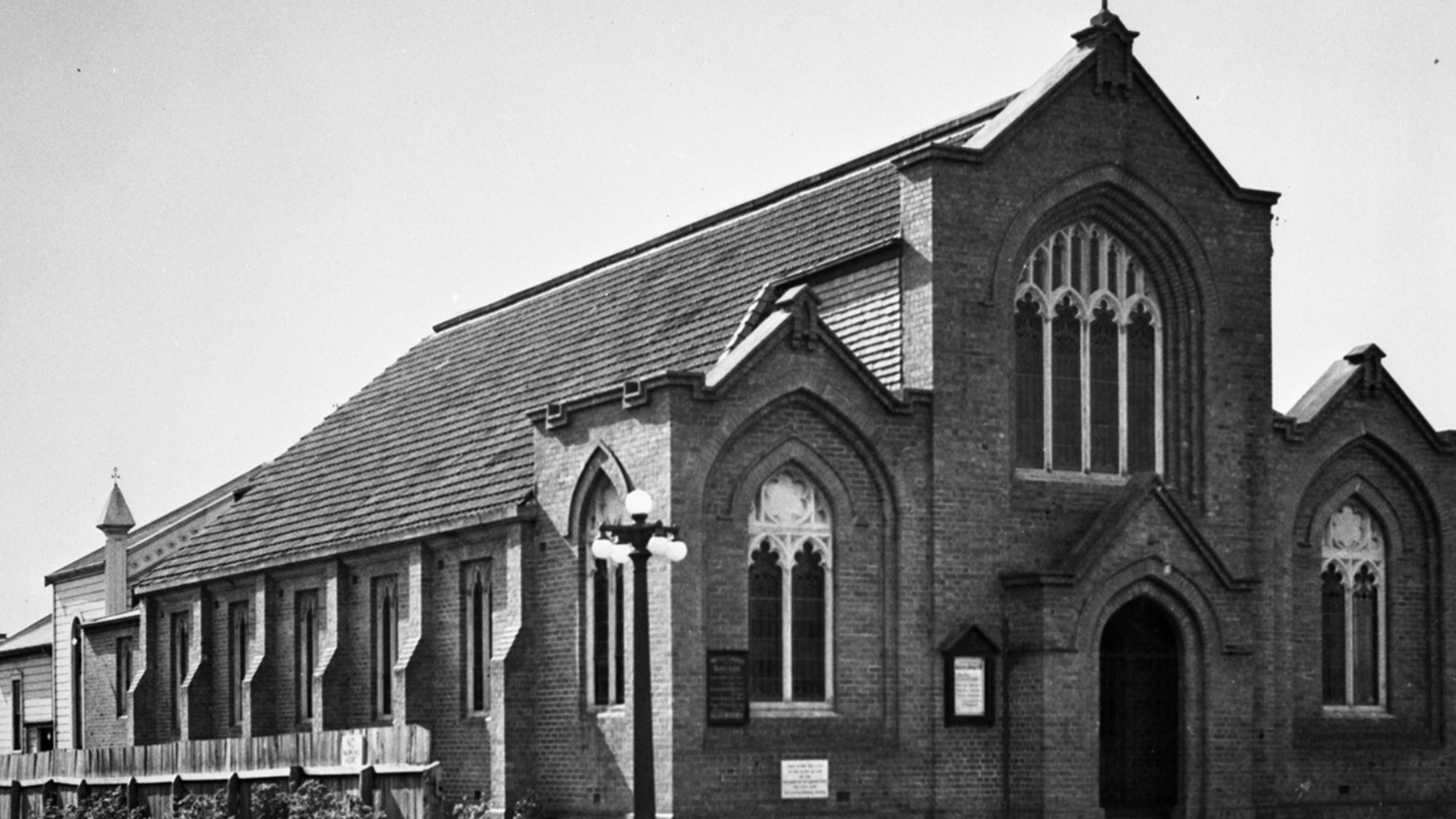 This year marks 125 years since 15 people gathered together in a Palmerston North home to form Palmerston North Central Baptist church. The anniversary in late February 2019 was marked with a large group photograph, morning tea and a cake cut by the oldest member, 96-year-old Veronica Browning. However, the official celebrations will take place at Labour Weekend.
Todayu2019s three congregations of almost 500 people worship in what is the third building for Palmerston North Central Baptist Church, also affectionately known as CB. For the last 36 years, it has been at its second site in Church Street, the street in which the majority of the cityu2019s churches are also located. Not long after opening at the current site, the former United States President Jimmy Carter and his wife Rosalind attended a service, complete with tight security.
The Labour Weekend celebrations (CBC 125) will commence on the Friday evening with a pu014dwhiri, followed by a social time to meet and greet, and to view visual displays about the churchu2019s history, pastors and congregations. Saturdayu2019s activities will largely centre on the sharing of stories and testimonies, followed by an evening of entertainment. Grant Harris, who grew up within the church and is now Windsor Park Baptist Churchu2019s senior pastor, will be the speaker at the thanksgiving service on the Sunday morning.
While the quasquicentennial is as much about thanking God and acknowledging the legacy left by the past generations, it is also about looking to the future and continuing his story. An example of this is a newly formed initiative called Ngu0101 Kaitiaki o te Taiao (Caretakers of our Environment) which thinks about ways to protect and care for our environment so that future generations will benefit from today's foresight.
For more about CBC 125, email them here.
Story: Elizabeth Shearer