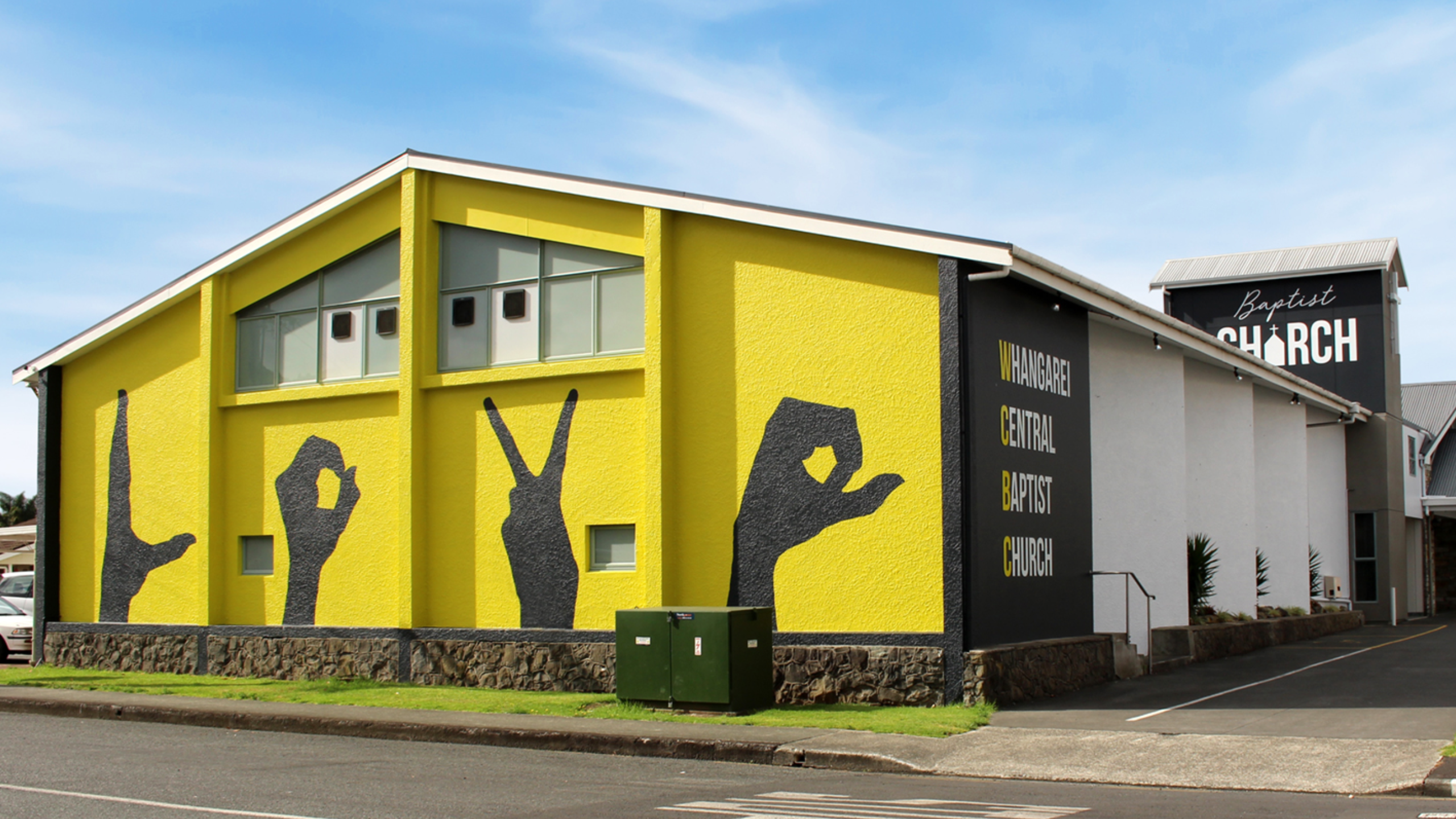 In November 2018 Whangarei Central Baptist Church's street-facing exterior wall had a make-over. The new paintwork is eye-catching and colourful, which fits with the church's desire to be a place that draws in children and teens and makes them feel welcome.
A church member's relative created the striking design, which looks similar to sign language symbols spelling out the word 'Love', and a couple from the church painted it.
"Some people have come in off the street to tell us that they think one of the other walls should be yellow too," says Hilary Beath, WCBC's Resource Manager. "There has been a lot of positive support. The barista at the supermarket across the road where Russell Watts, our Senior Pastor, gets his coffee, commented to him that there must be a new young pastor at the church. Russell didn't know how to reply!"
Whangarei Central Baptist Church is currently working on council approval and funding for extending the downstairs part of their building to include a centre with a café. This will provide a fun and healthy alternative to local fast food outlets for families and for teenagers after school. The church offices will then move upstairs.
"We have gone from being an invisible church in camouflage paint to a bright light that no one can miss. We pray that people find the light of Jesus amongst us," says Hilary.